Aquatec designed and constructed a 13.5 metre deep
Fibreglass-Reinforced Plastic (FRP) maintenance hole for
Urban Utilities' Grey St wastewater project, resulting in a
safer installation and reduced construction period.
"The client's initial design had a 1.8 metre internal diameter in-situ concrete maintenance hole that was around 13.5 metres deep. Due to the site constraints in terms of size and the duration required to build this structure in-situ, we decided to look at an alternative solution."
— Declan Coughlan, Project Manager – Diona
Pre-fabricated and delivered to site for immediate installation
Aquatec's scope comprised the fabrication of the 1.85 metre wide x 13.5 metre deep heavy duty Fibreglass-Reinforced Plastic (FRP) structure, engineered for full ground water.
This included:
Full detailed design including a finite element analysis (FEA);
Upfront involvement with Diona and Urban Utilities to assist with the submission of FRP as an alternative – aided by Urban Utilities' acceptance of a 6 metre deep Aquatec FRP Manhole previously installed in Carseldine;
Installation of a 1000 millimetre diameter penstock gate valve on the inlet prior to delivery;
Complete fit-out with access ladder, vactor pipe, coned benching, chase design and inlets/outlets.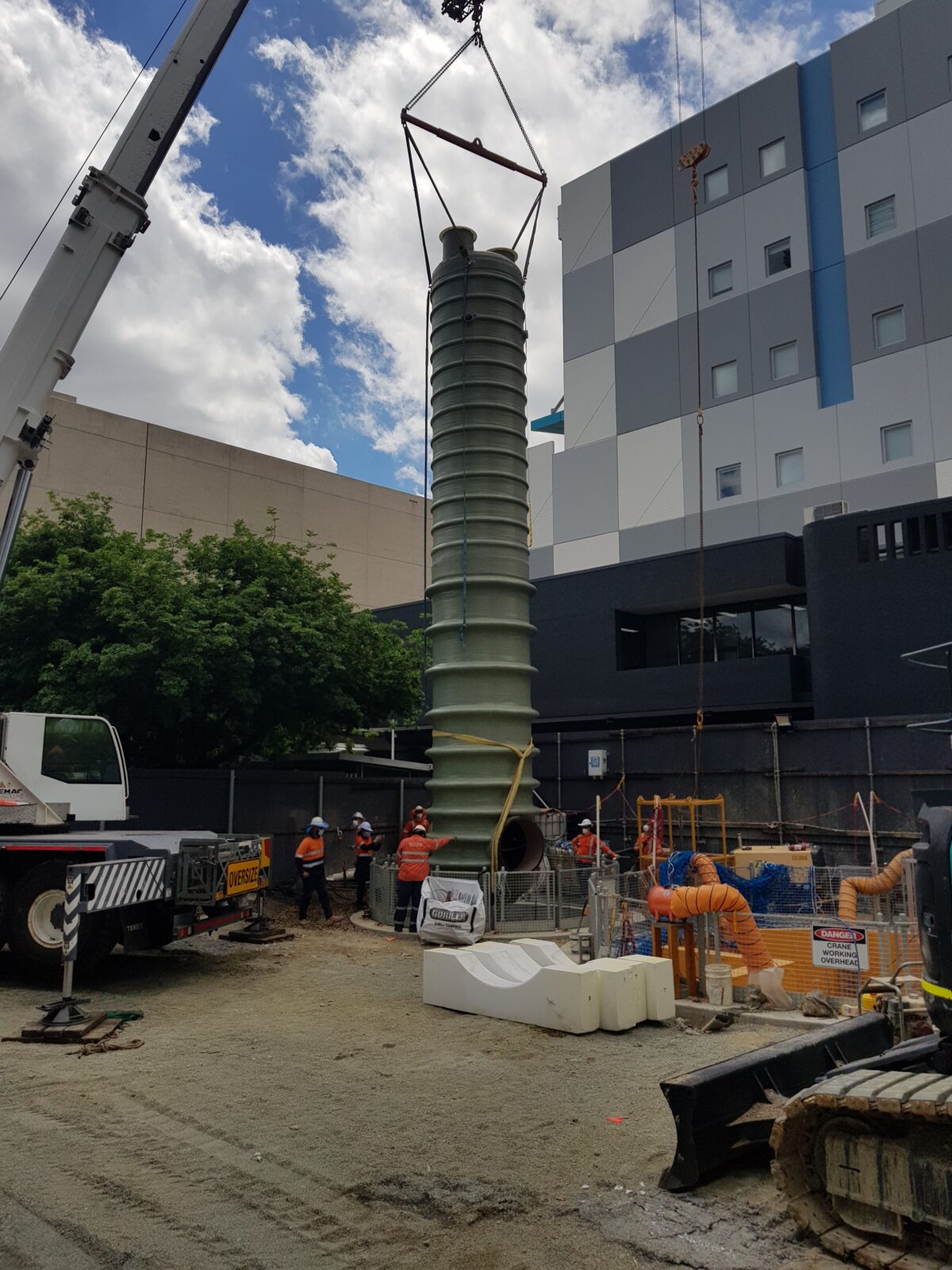 End-to-end solutions for contractors delivering critical city infrastructure
Diona originally considered two methods to build the concrete structure originally designed – cast from excavation base to ground level, or caisson construction from ground to base invert.
However, it became apparent that a Fibreglass-Reinforced Plastic maintenance hole would result in a safer and easier installation, reducing the personnel hours working in a deep excavation and a confined space.
To gain the support of Urban Utilities, it was important that Aquatec provided the complete end-to-end solution of in-house design, RPEQ certification, in-house construction and site supervision.
A major challenge was the limited window during which Brisbane City Council could divert Grey Street while the maintenance hole was delivered to the SPS 266 excavation site. Aquatec personnel assisted the truck driver to navigate the tight streets with minimal traffic delays.
The lightweight, 100% sealed grit collector maintenance hole was engineered to suit ground conditions and built in one piece with no further internal works required by Diona on site, reducing the total construction period for this asset from multiple months to just a few weeks.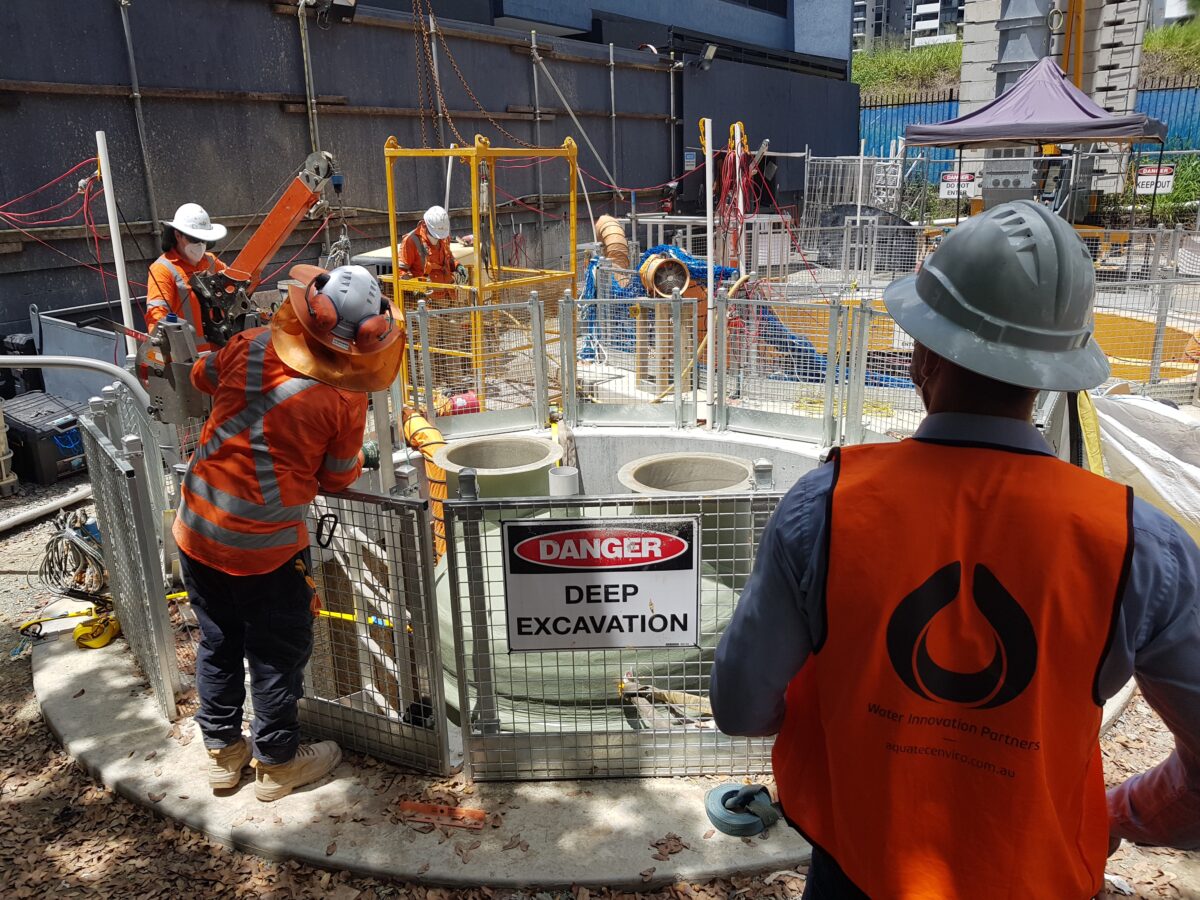 "The maintenance hole met the necessary design standards and was accepted by the client with very few design queries or issues. It was very satisfactory working with Aquatec on this project, as it was clear to see all stages of the process were well managed throughout. The process was a very positive experience with a high quality end product that met Diona and Urban Utilities' requirements."
— Declan Coughlan, Project Manager – Diona