Aquatec's Fibreglass Reinforced Plastic (FRP) Maintenance Holes are lightweight, economical and 100% sealed.
Aquatec's fibreglass maintenance holes form an integral part of Australia's infrastructure and perform a vital service for the community.
For the past 30 years, Aquatec's commitment to product integrity has remained central to our daily operations. Aquatec's FRP Maintenance holes are manufactured in a controlled factory environment under strict ISO 9001:2008 standards and are endorsed by Melbourne Water Retailer Agencies (MRWA).
Fibreglass maintenance holes offer internal and external corrosion resistance and a high degree of durability and longevity.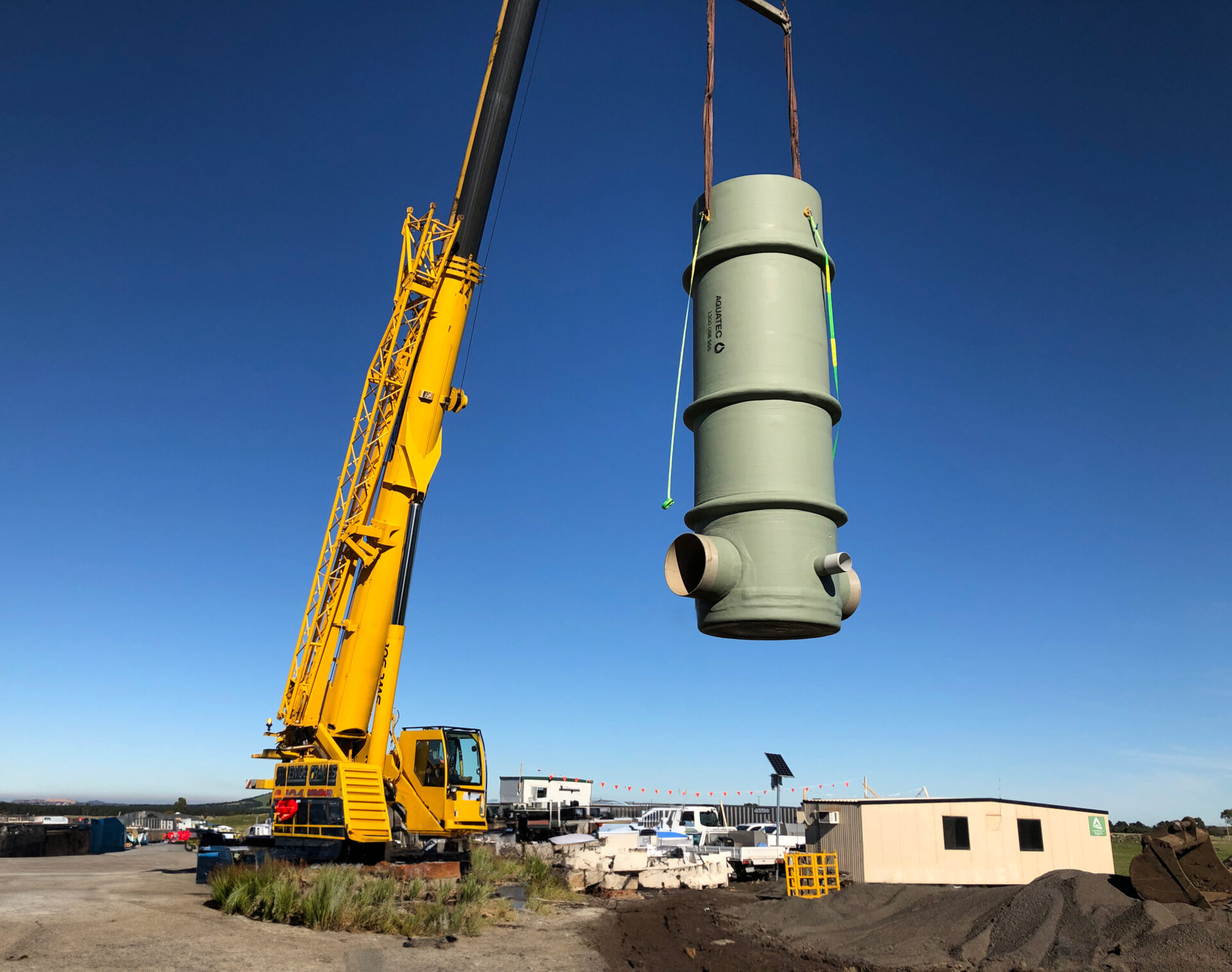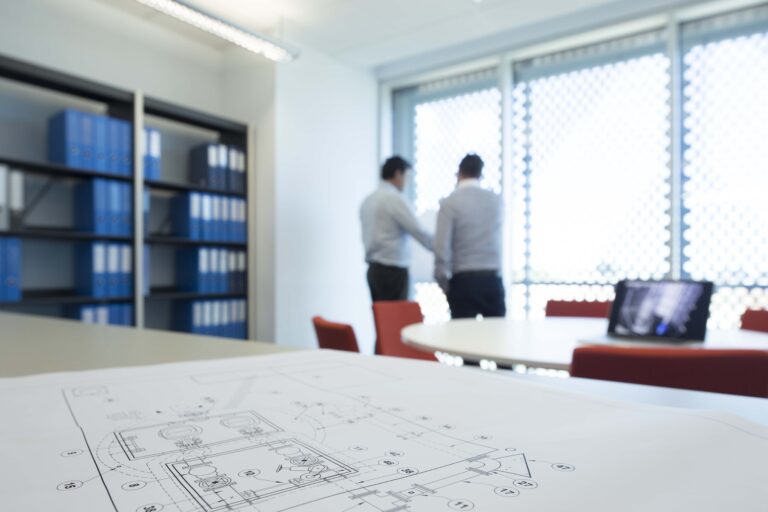 Aquatec's flexible and customised approach to the design and manufacture of wastewater assets ensures that site-specific conditions and requirements are met.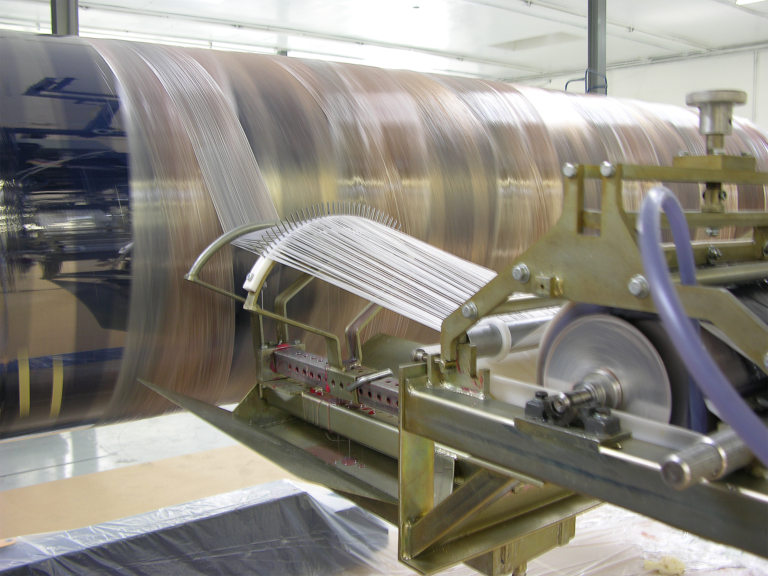 Our guaranteed seal eliminates environmental leaks, spills and groundwater ingress. Pre-fabricated inlet and outlet stubs eliminate on-site penetration of the chamber and allows for ground movement.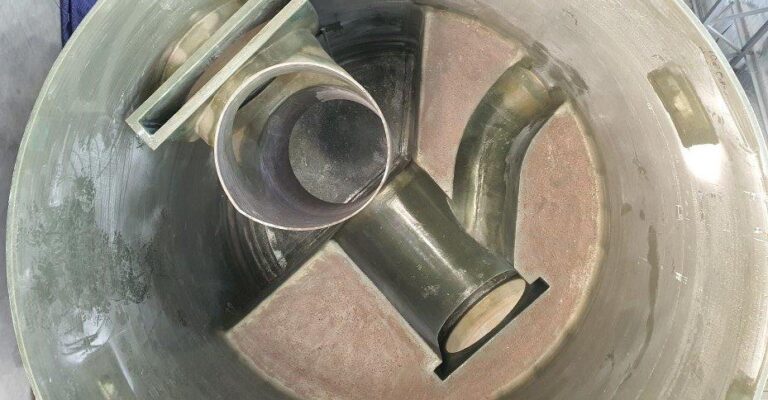 Benching is provided in the base of our maintenance holes where through flow channels are created to suit required pipe diameters. All of our benching areas have a non-slip finish for onsite safety.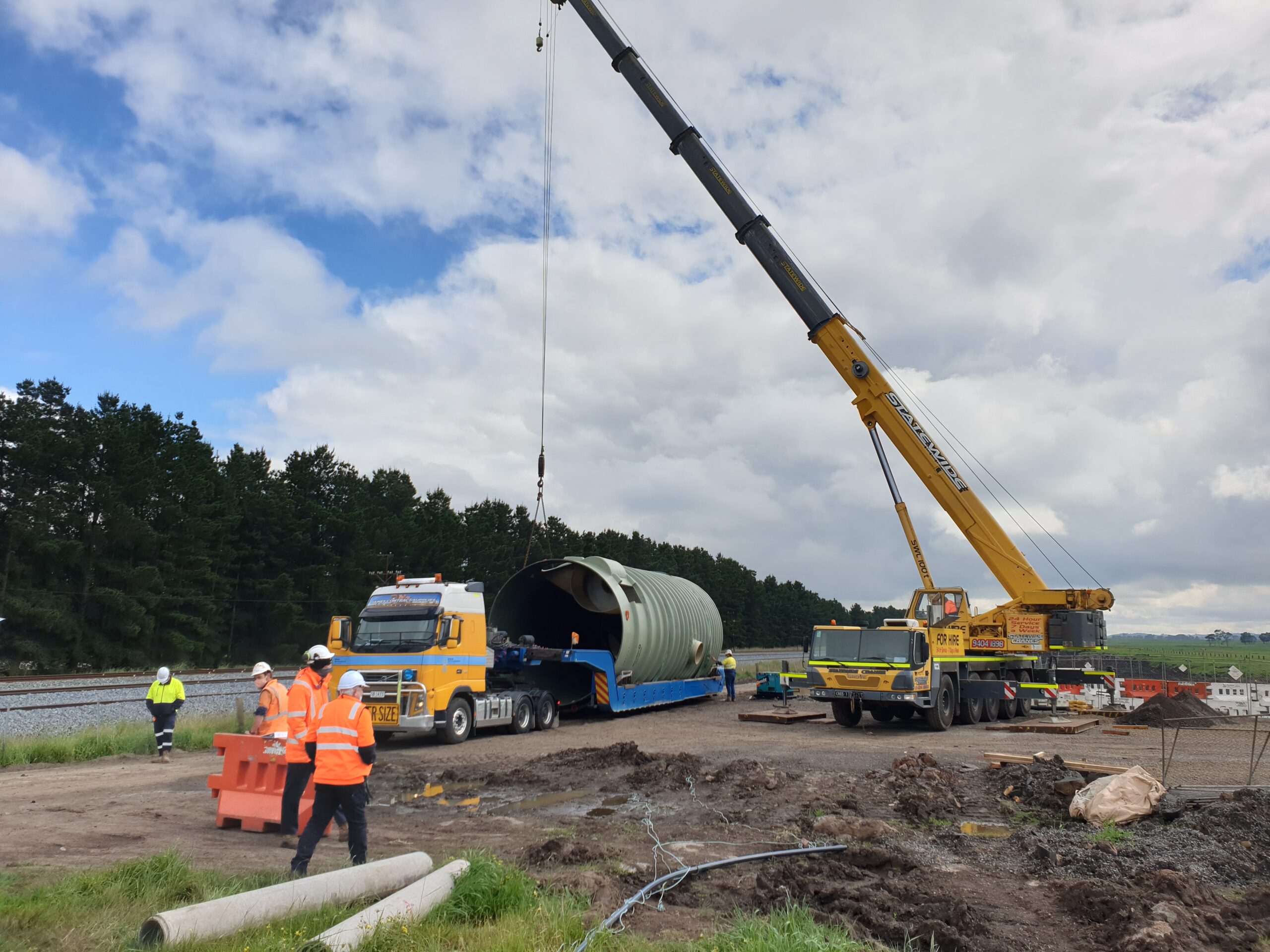 Aquatec's FRP maintenance holes are transported to site as one piece for immediate installation, supported by WHS compliant installation manuals and on-site delivery supervision.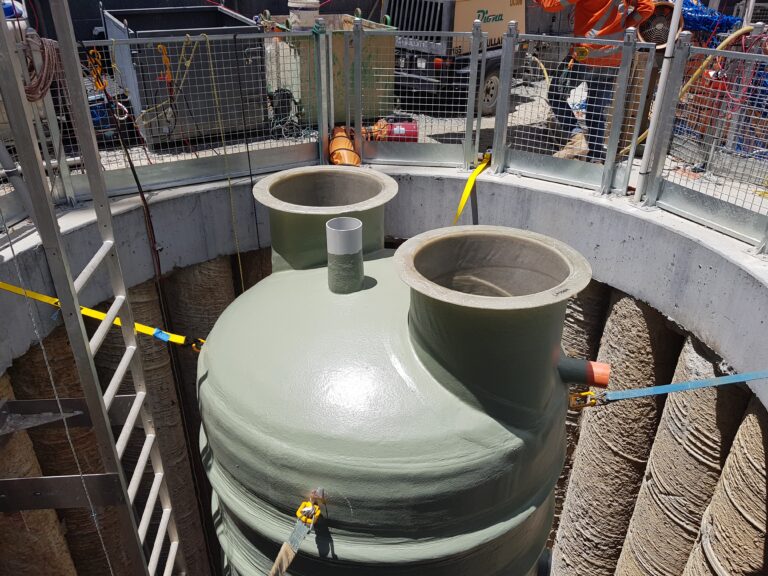 Aquatec's site technicians will assist your team to remove each maintenance hole from transport and safely install them into the excavation, ensuring that the structure is completed to exact project specification.


Custom chase designs
Aquatec's project team design and construct fully customised chase solutions for each FRP maintenance hole in order to suit the orientation and size of flow channels, as well as any unique access requirements.
Ladders, landings and handrails can also be incorporated into product designs in accordance with WHS standards.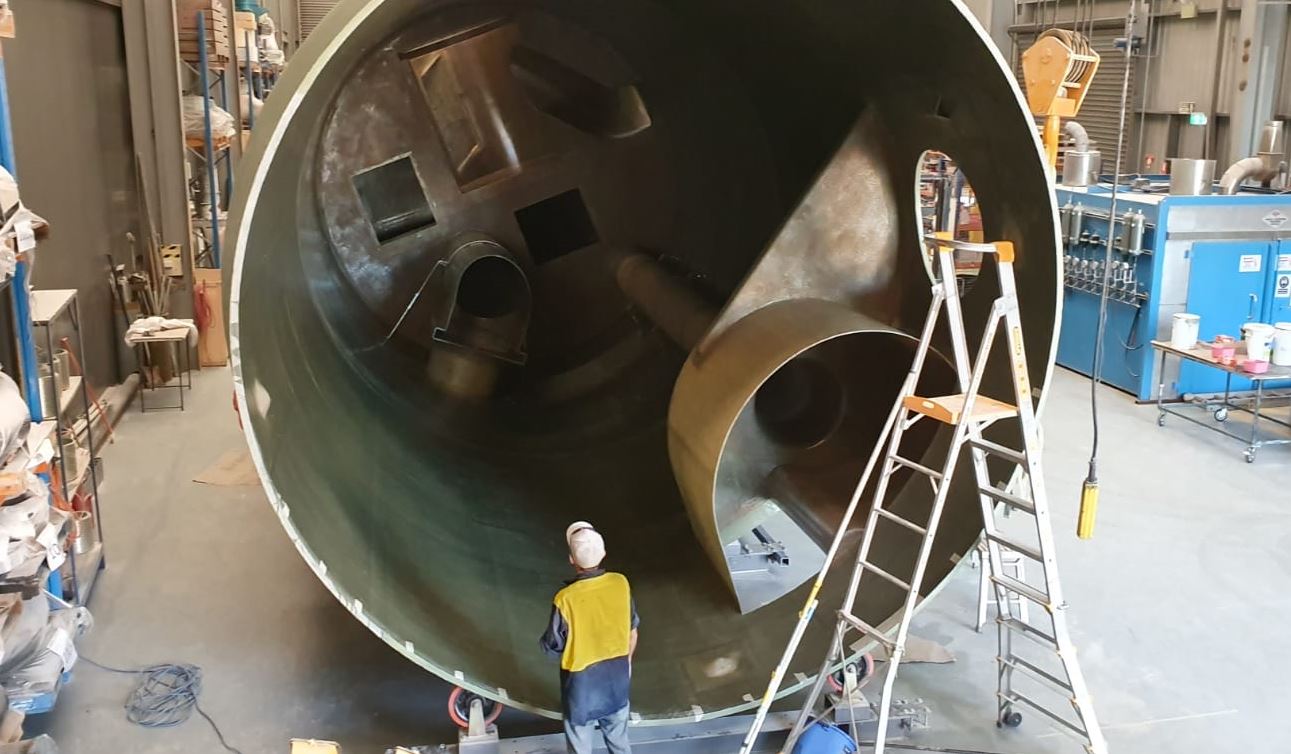 Related Products
Aquatec offer related products which work seamlessly together to enhance your project
Pump Stations
Aquatec concrete pump stations are structurally engineered to deliver on individual project specifications, operational requirements and site conditions.
View More


Headquarters
2 Provincial Crescent,
Shepparton, VIC 3630
Production Facility
56-60 Florence Street,
Shepparton, VIC 3630
Level 28, 2 Southbank Boulevard
Southbank, VIC 3006
Level 12, 50 Berry St
North Sydney, NSW 2060
Unit 5, 31 Yilen Close,
Beresfield, NSW 2322
34 Kurzok Pl,
Richlands, QLD 4077

37-43 Brodie Road,
Lonsdale, SA 5160
Perth
Canning Vale, WA 6155
52 Orbell Street, Sydenham,
Christchurch 8023, New Zealand
Auckland
Tenancy 5, 76 Porana Road,
Hillcrest, Auckland 0627, New Zealand