Proper solids handling is vital for the ongoing reliability of your wastewater systems.
Muffin Monster products are used around the world to protect pumps and systems from clogging.
Aquatec is a trusted distributor of Muffin Monster products in Australia.
Effective solids handling for new and existing systems
With Monster products, you can eliminate equipment downtime and reduce maintenance costs by obliterating and removing solids from your waste stream.
This grinding, screening, solids reduction and solids processing equipment is designed specifically for headworks, pump stations, pump protection, digester protection, centrifuge protection, sludge grinding, storm overflow, and more.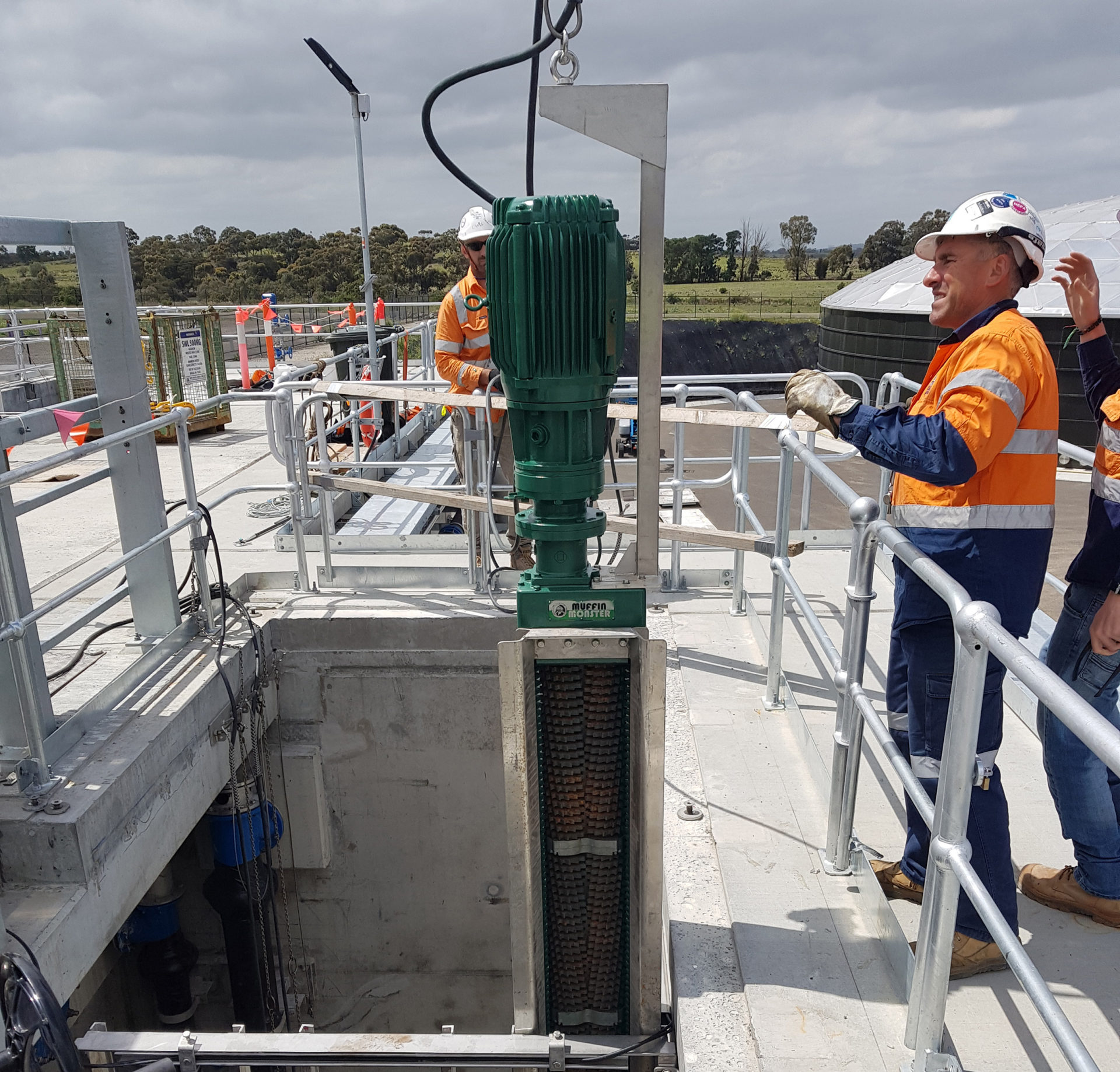 Get in touch
If you have a specific project in mind or would like to know more about us, we're always ready to talk. Let's get started with a few questions.
1300 088 555
info@aquatecenviro.com
Headquarters
2 Provincial Crescent,
Shepparton, VIC 3630
Melbourne
Level 3, Suite 37
204 Dryburgh Street,
North Melbourne, VIC 3051
Sydney
Lvl 1, Suite F, Octagon Building
110 George Street,
Parramatta, NSW 2150
Brisbane
47 Moreton Street,
Heathwood, QLD 4110

Adelaide
37-43 Brodie Road,
Lonsdale, SA 5160
Christchurch
52 Orbell Street,
Christchurch, NZ 8023