Proper solids handling is vital for the ongoing reliability of your wastewater systems.
Muffin Monster products are used around the world to protect pumps and systems from clogging.
Aquatec is a trusted distributor of Muffin Monster products in Australia.
Effective solids handling for new and existing systems
With Monster products, you can eliminate equipment downtime and reduce maintenance costs by obliterating and removing solids from your waste stream.
This grinding, screening, solids reduction and solids processing equipment is designed specifically for headworks, pump stations, pump protection, digester protection, centrifuge protection, sludge grinding, storm overflow, and more.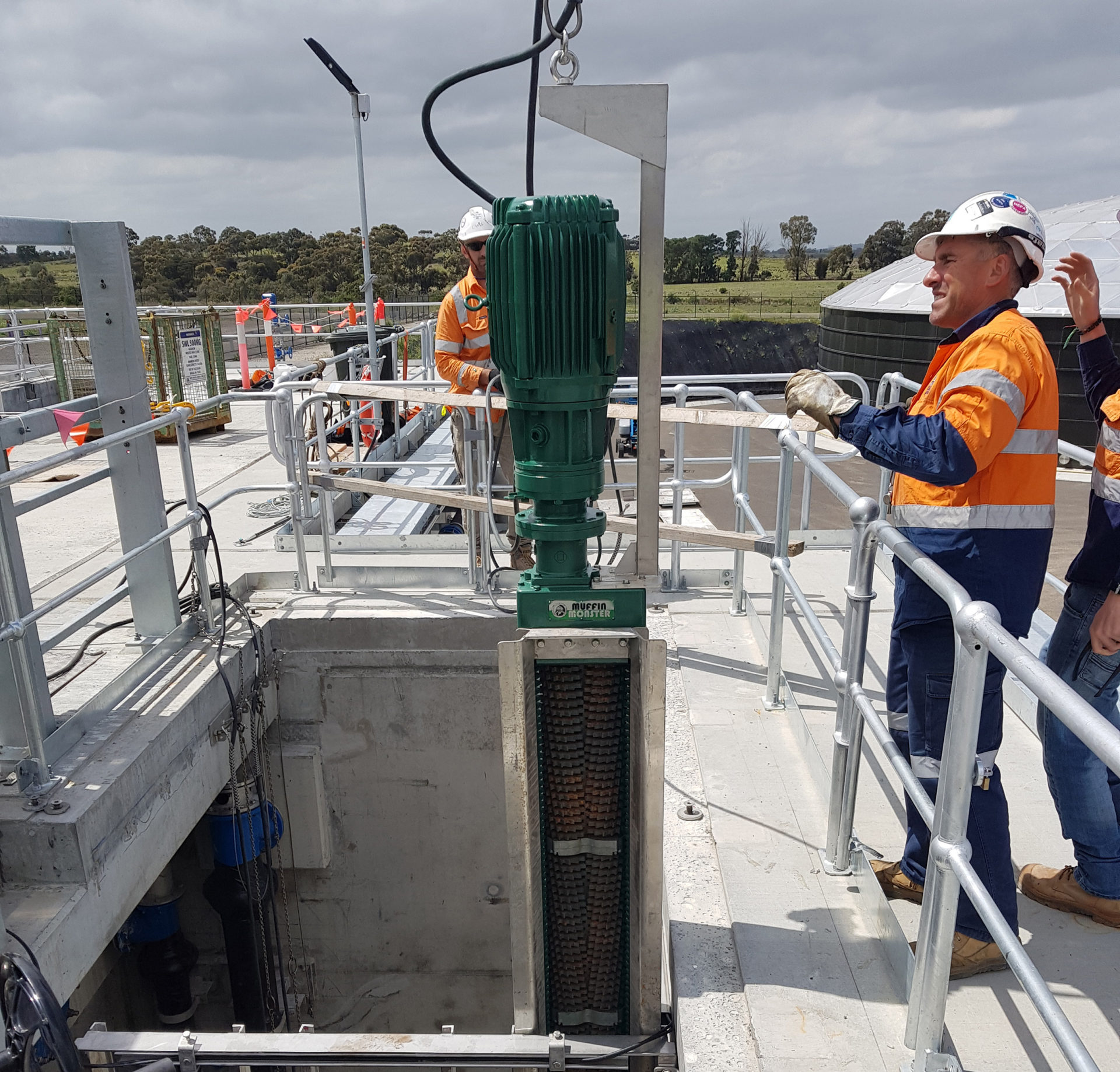 Related Products
Aquatec offers a wide range of related products which work seamlessly together to enhance your project.
Pump Stations
Aquatec concrete pump stations are structurally engineered to deliver on individual project specifications, operational requirements and site conditions.
View More


Headquarters
2 Provincial Crescent,
Shepparton, VIC 3630
Production Facility
56-60 Florence Street,
Shepparton, VIC 3630
Level 28, 2 Southbank Boulevard
Southbank, VIC 3006
Level 12, 50 Berry St
North Sydney, NSW 2060
Unit 5, 31 Yilen Close,
Beresfield, NSW 2322
34 Kurzok Pl,
Richlands, QLD 4077

37-43 Brodie Road,
Lonsdale, SA 5160
Perth
Canning Vale, WA 6155
52 Orbell Street, Sydenham,
Christchurch 8023, New Zealand
Auckland
Tenancy 5, 76 Porana Road,
Hillcrest, Auckland 0627, New Zealand