"We were very happy with the service and experience provided by Aquatec. Aquatec worked with us from start to finish, assisting with drawings and overseeing the installation and commissioning."
Multiple pump stations installed with safety at the core
The Level Crossing Removal Authority is overseeing the removal of 50 of Melbourne's most dangerous and congested level crossings.
Aquatec supplied pump stations with flow rates of up to 500L/s as part of level crossing removal projects at Furlong Road and Main Road in St Albans, and Blackburn Road in Blackburn. These involved Aquatec tailoring the pump stations to meet specifications, working within limited areas, and introducing important safety innovations.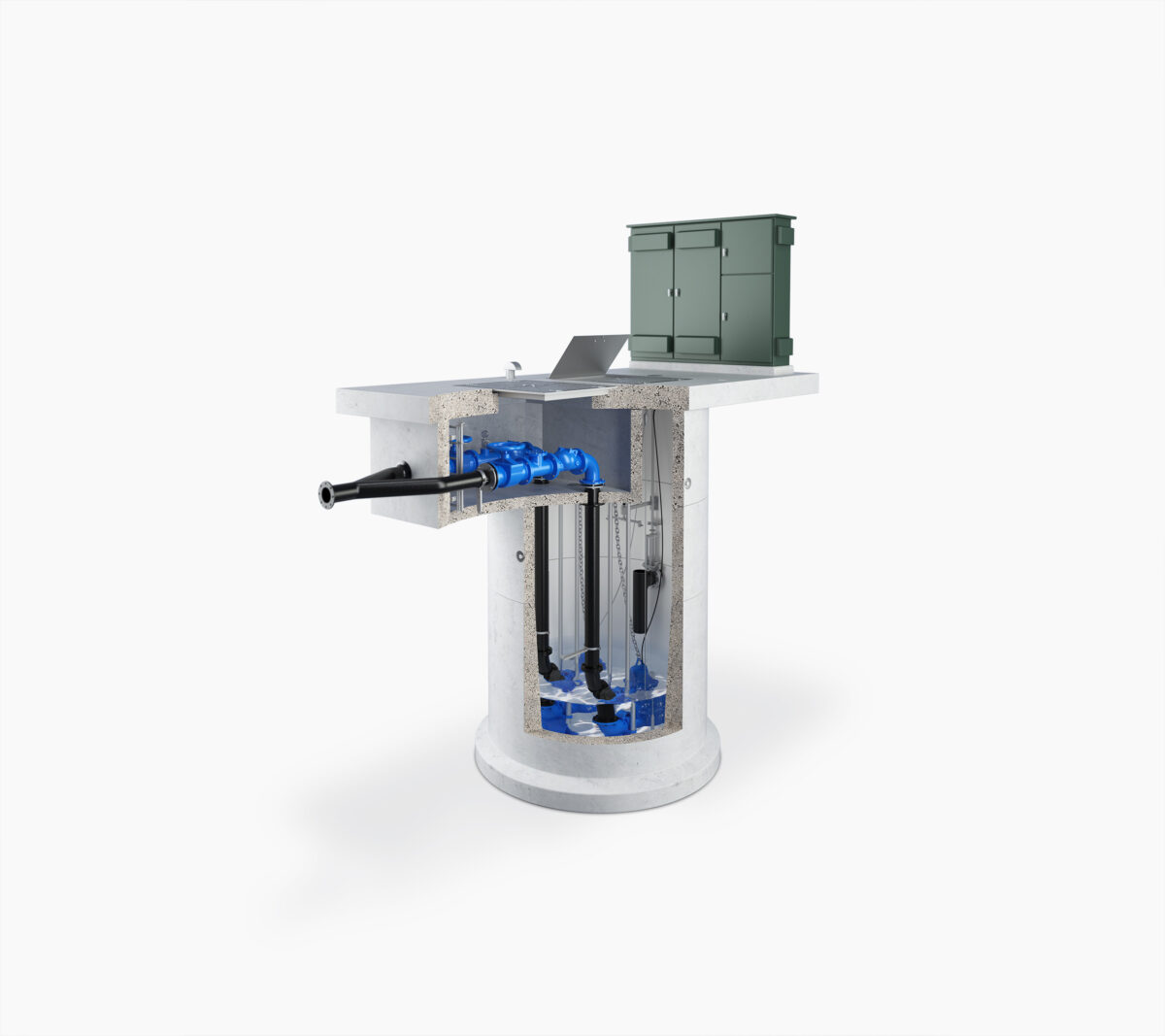 A customised pump station
We worked alongside Aurecon to develop a pump station specification that would meet the requirements of Metro Trains Melbourne. This had to take into consideration safety and maintenance requirements, as well as the layout and location of the pump station.
The limited area of the pump station locations meant that customised solutions were required. For the Blackburn Road pump stations, the valve chamber was offset and the covers were supplied loose, so that they could be mounted to suit the contour of the underpass.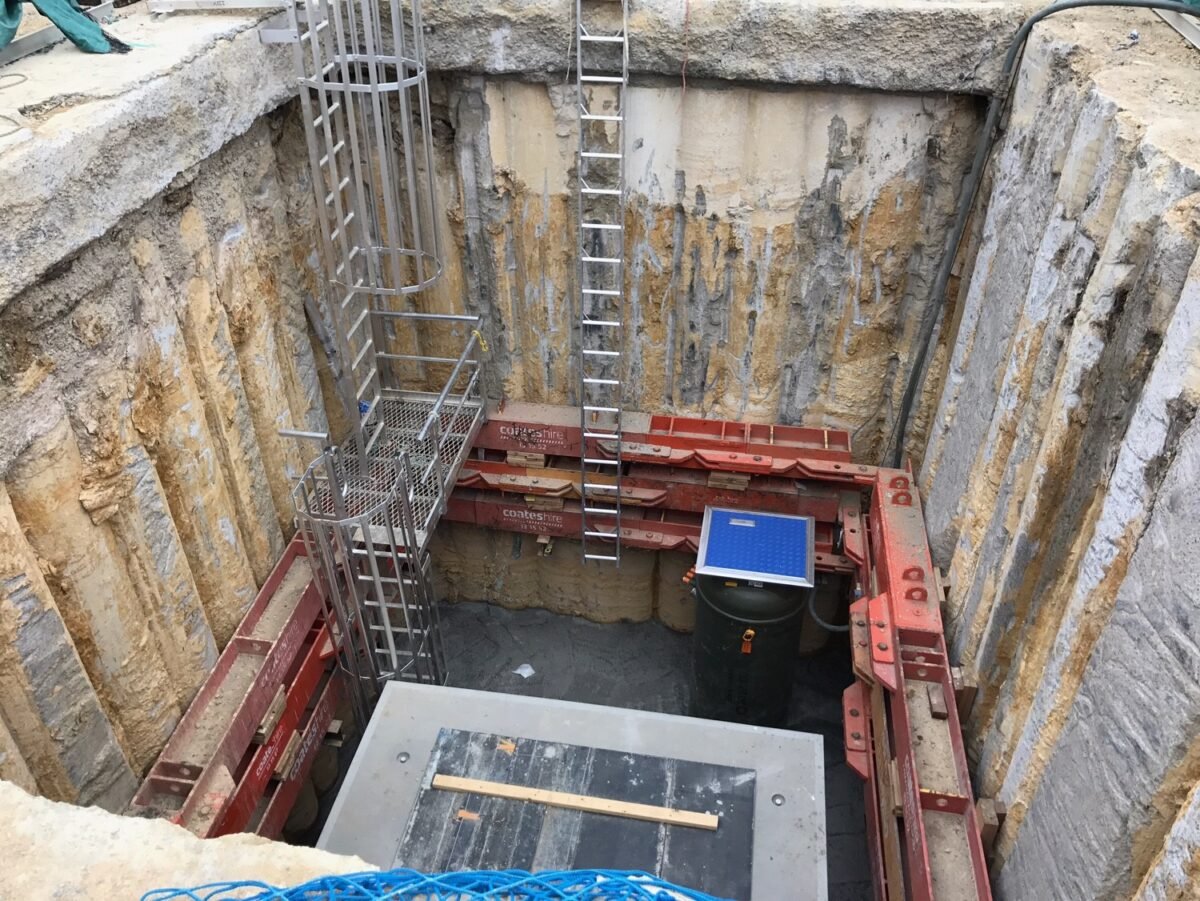 Safety innovations
Due to the constraints of space on site, we recognised the need for a solution that would protect personnel from the risks involved with pump station maintenance.
A key innovation was a handrail system built into the lid. This fold-up safety grate provides four-sided access protection, compliant to handrail height requirement of 900mm. It also saves maintenance crews bringing their own barriers to site each time they open the pump station.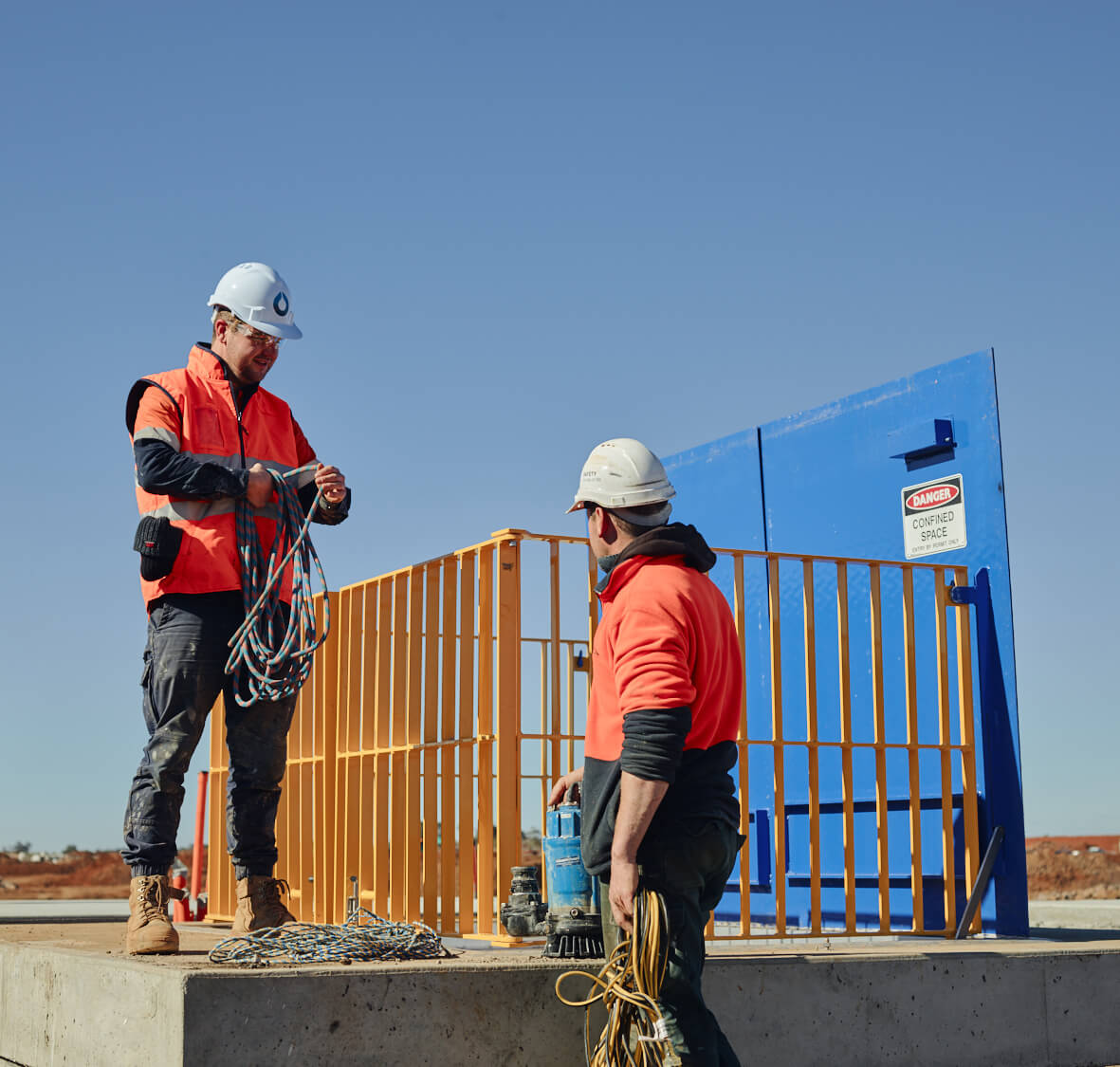 Pump station specifications
Each pump station was designed to meet the requirements of individual locations:
00

Blackburn Road - Drainage

Drainage Concrete Pump Station: 2.3mØ x 5.78m deep: 480L/s flow
01

Blackburn Road - Groundwater

Groundwater Fibreglass Pump Station: 1.0mØ x 6.0m deep: 2L/s flow
02

Blackburn Road - Pedestrian Underpass

Pedestrian Underpass Fibreglass Pump Station: 1.8mØ x 3.5m deep: 50L/s flow
03

Main Road - Drainage

Drainage Concrete Pump Station: 3.2mØ x 9.74m deep: 490L/s flow
04

Furlong Road - Drainage

Drainage Concrete Pump Station: 3.2mØ x 10.74m deep: 440L/s


"Being a turn key product, the installation process was very simple. Aquatec worked to our construction program and adapted quickly to constraints on site."
Salam Al Mulla – CPB Contractors
Project Engineer
Level Crossing Removal Project
Furlong, Main, Blackburn, Heatherdale