Located 30 kilometres north of the Melbourne CBD, Merrifield is primed to become one of Victoria's largest masterplanned communities with 4,000 new residential homes, a city centre and a thriving business park.
Skilled project management
Aquatec partnered with Yarra Valley Water to install vital wastewater infrastructure through a concrete pump station and chemical dosing system designed to service the community as it grows.
Aquatec's project managers worked with Yarra Valley Water and accredited civil contractors Azzona Drainage to minimise the project's risks and ensure efficient delivery of infrastructure.
From tender specifications and design responses, to scheduling procurement, manufacture, onsite delivery and technical support during installation, Aquatec was able to deliver assets on time and within budget.
Long-term solutions
Manufactured in Aquatec's ISO 9001:2008 controlled factory environment, the mould-formed pump station consists of reinforced, sulphate resistant cement with epoxy coating across the walls and chamber base to offer long‐term asset protection. Pre-cored penetrations also facilitate easy, accurate connection of external pipes onsite.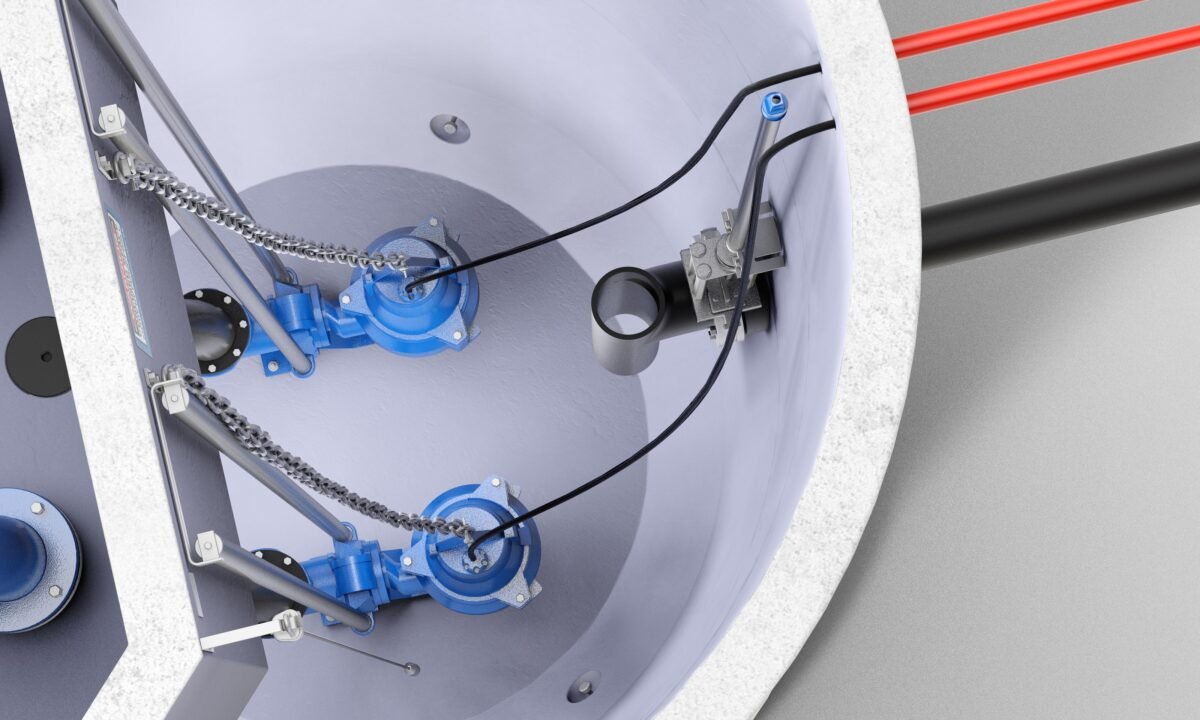 Monitoring systems for odour control
The chemical dosing system consists of a polyethylene storage tank with level sensors, along with high and low level switches to prevent dry running or overflow. The dosing pump works in tandem with an agitator, releasing an MHL thixotropic, non-settling solution to facilitate product mixing for odour reduction between deliveries.
Maximising environmental protections
Design innovations include submersible pumps and hydrostatic level sensors wired to a twin pump controller incorporating state-of-the-art alarm equipment built to Yarra Valley Water's specifications. Combined with a flow meter and pressure transducer, this customised telemetry system provides advanced emergency responses for proactive environmental risk management.
Fostering a safe work environment
Ensuring the ongoing safety of Yarra Valley Water maintenance staff, aluminium two-part covers with drop down safety grates lead to a ladder built to be compliant with Australian standards, providing access to the sewer pump and valve chambers. Comprehensive operation and maintenance training backed by user-friendly manuals offer safety support for the future
Wastewater assets for the future
Aquatec's project managers coordinated pre-testing of the concrete pump and chemical dosing stations to ensure compliance with Yarra Valley Water's tender specifications and Australian standards, as well as coordination and management of power to these assets.
Aquatec facilitated the seamless handover of fully compliant, functioning wastewater assets to Yarra Valley Water and the rapidly growing Merrifield community.