Aquatec's experience in delivering successful water and wastewater infrastructure for the local authority, Logan City Council, proved extremely beneficial in fast-tracking the design and construction of a new sewer pump station for Orchard Property Group's Pebble Creek residential development.
Helping to facilitate fast-moving land development projects
In early 2019, Orchard Property Group commenced construction of the Pebble Creek development – a new 53 hectare, 650 lot residential community in South MacLean, Queensland. Aquatec were engaged to design and construct a sewer pump station to provide essential wastewater infrastructure to the area.
A smooth approval process with Logan City Council (LCC) was needed to meet tight project timeframes, which was assisted by Aquatec's previous local successes and understanding of authority requirements.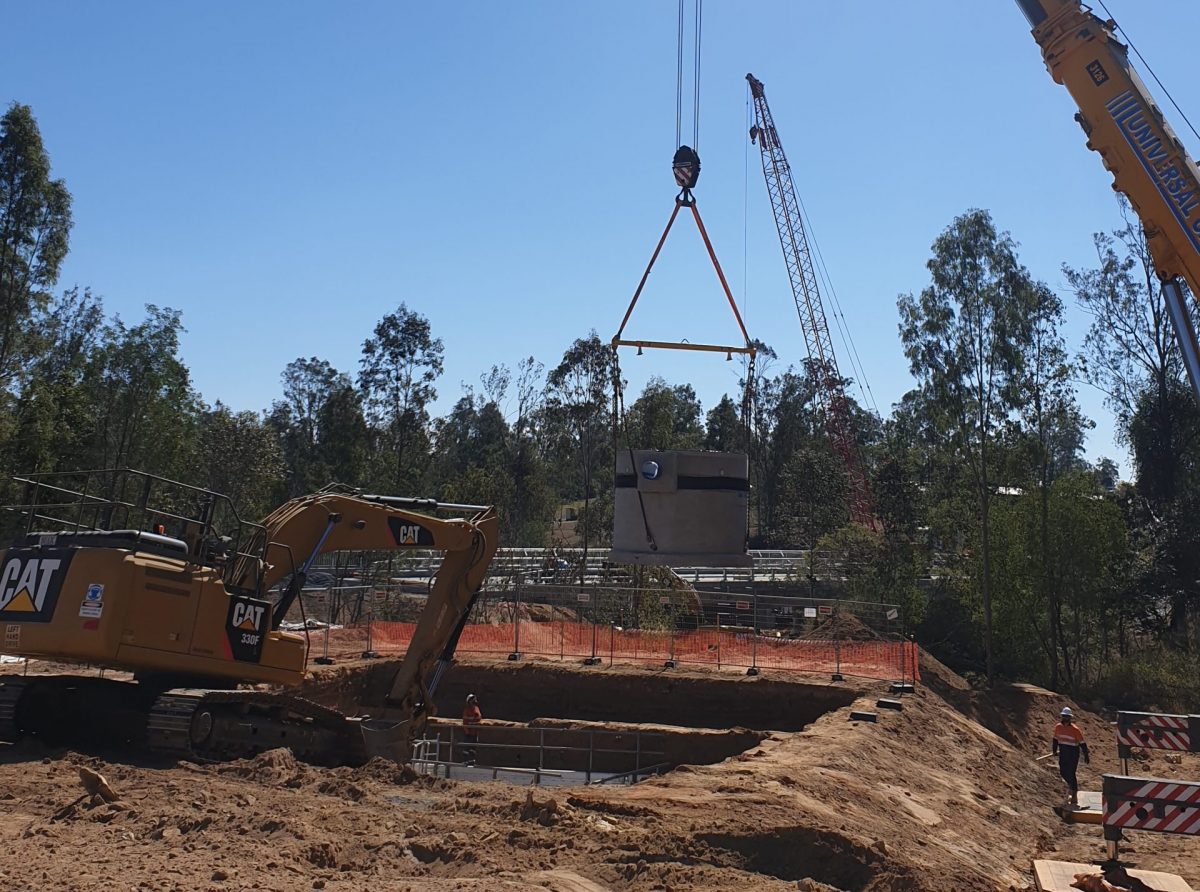 "For this project, Aquatec delivered a cost effective pump station which was constructed on time and both commissioned and handed over to the local authority in a streamlined process."
— Steve Korn, Development Manager, Orchard Property Group
Complete design and construction to authority requirements
The Aquatec team partnered with CCA Winslow to deliver this project as a comprehensive, end-to-end solution to provide peace of mind for the developer. This started with the detailed design of the pump station to Logan City Council specifications, drawing on experience from past approved systems constructed in the Logan area.
Aquatec's scope of works included:
Detailed design of the pump station
Manufacture, transport and full mechanical/electrical fit out of a 3.2m diameter x 7.24m deep precast concrete pumping chamber with a LCC-approved internal HDPE liner, dual sewage pumps, separate valve chamber, 15m antenna pole and control panel
74,000 litre adjoining fibreglass emergency storage vessel, 3m diameter x 11m long
Design and construction of ferrous chloride chemical dosing unit and dosing pumps
Complete civil installation of all components including excavation, backfill, dewatering, crane hire and concrete works, as well as final asset commissioning and sign-off.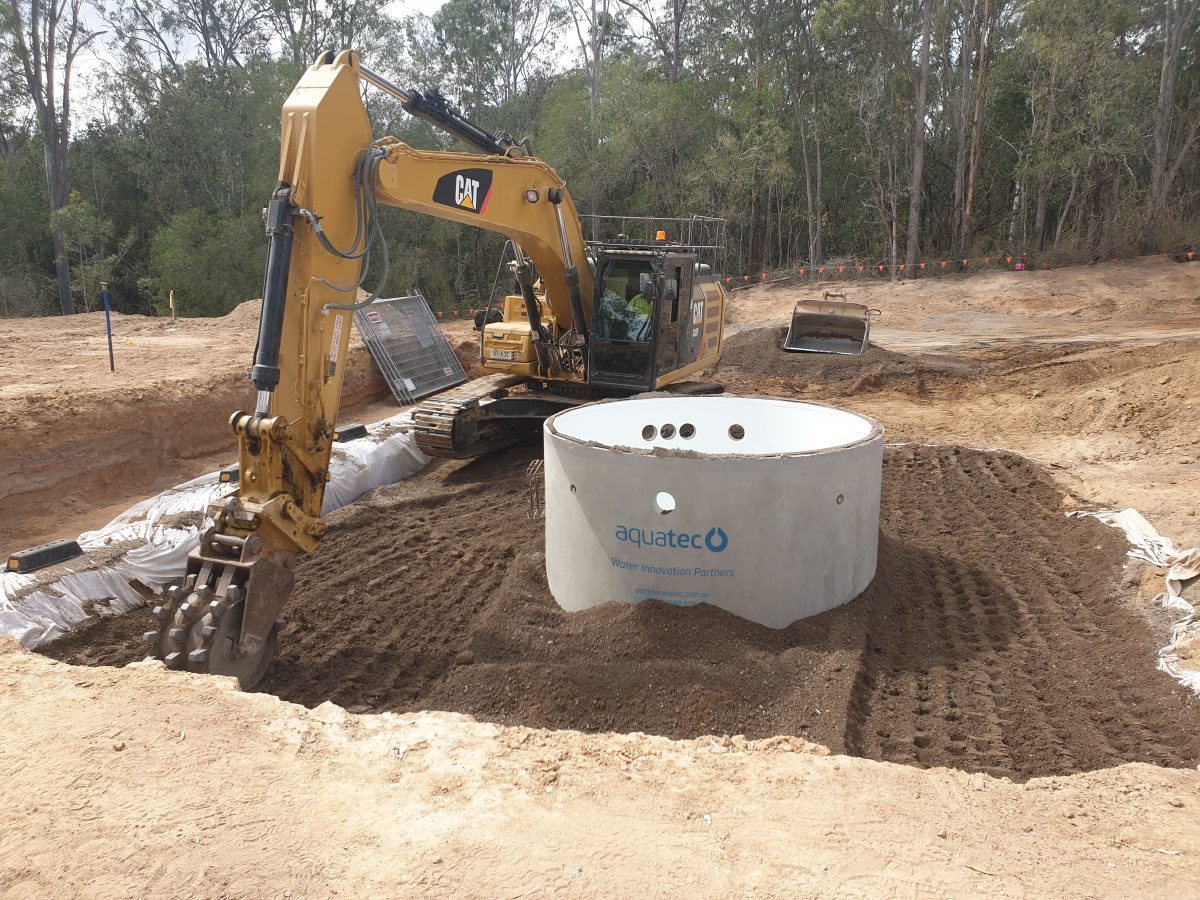 Proven local experience in delivering wastewater solutions
Aquatec's strong history working with both the local authorities and contractors CCA Winslow for similar projects gave Orchard Property Group the assurance that the pump station would meet and exceed Council's expectations.
The complete solution was also cost-effective and within budget, allowing the overall development to proceed as scheduled without the need to secure additional funding.
Aquatec's end-to-end approach, from design through to commissioning, delivered the project in a streamlined and time-efficient manner. In turn, this enabled Orchard Property Group to fast-track the provision of vital sewerage infrastructure to support the long term growth of Pebble Creek, with the first residents moving in during 2020.