Located in Townsville, the Village Estate is a private development comprising approximately 850 homes across an 83-hectare site.
One-piece manufacturing
Following a history of successful projects for the developers BMD Group, Aquatec was engaged to manufacture and deliver a fibreglass pump station. This needed to meet Townsville City Council's specifications and the expectations of nearby residents.
Aquatec custom manufactured a one-piece, 2.1m diameter x 7.8m deep fibreglass pump station to ISO 9001 and WSAA standards. The pump station featured:
responsive design engineered in accordance with ground conditions
impervious structure to withstand pressure force and water table proximity
a one-piece structure to control the risk of environmental leaks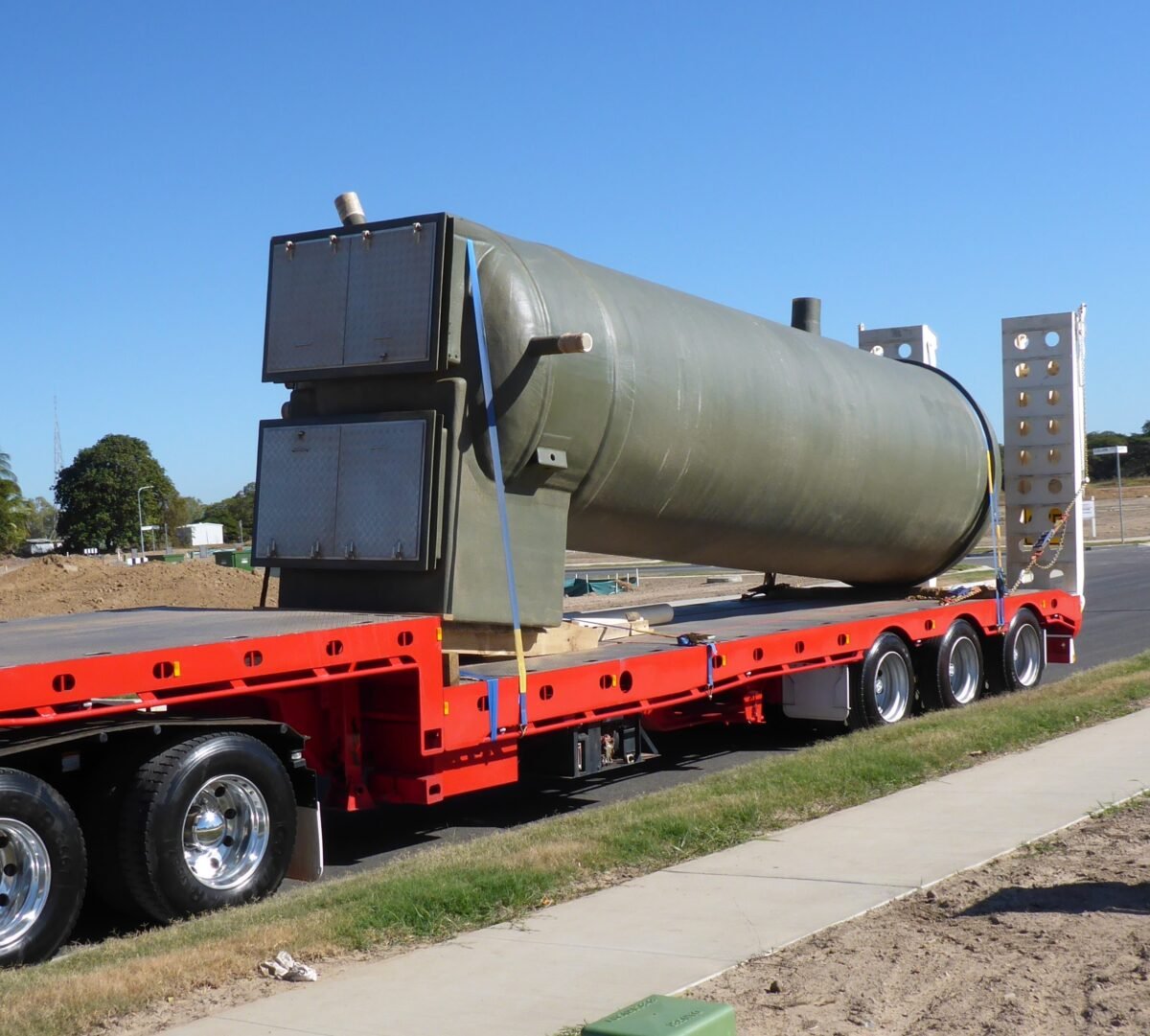 Effective odour control
With the pump station located close to residential homes, a progressive odour control unit was supplied, installed and commissioned to ensure a high standard of living for nearby residents. Features of the unit included:
an active carbon filter for ongoing air quality control
odours collected from the wet well for processing through the carbon filter
odours being stripped and gases eliminated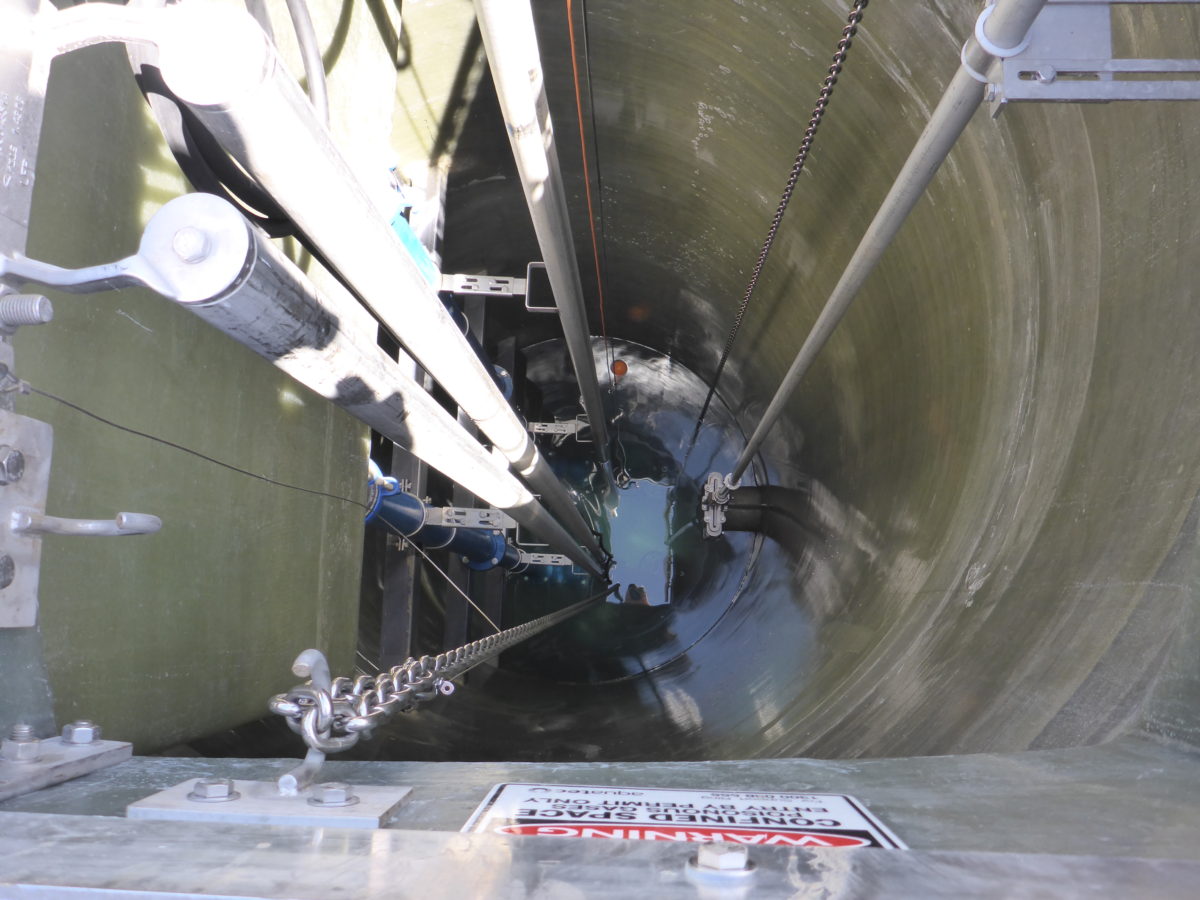 High safety standards
The fibreglass pump stations allow for ongoing safe passage for installation and maintenance personnel. Built according to council's standards, the pump station features safety grates positioned beneath the pump station covers and valve chamber. Fall protection was also provided according to local council requirements and Australian standards.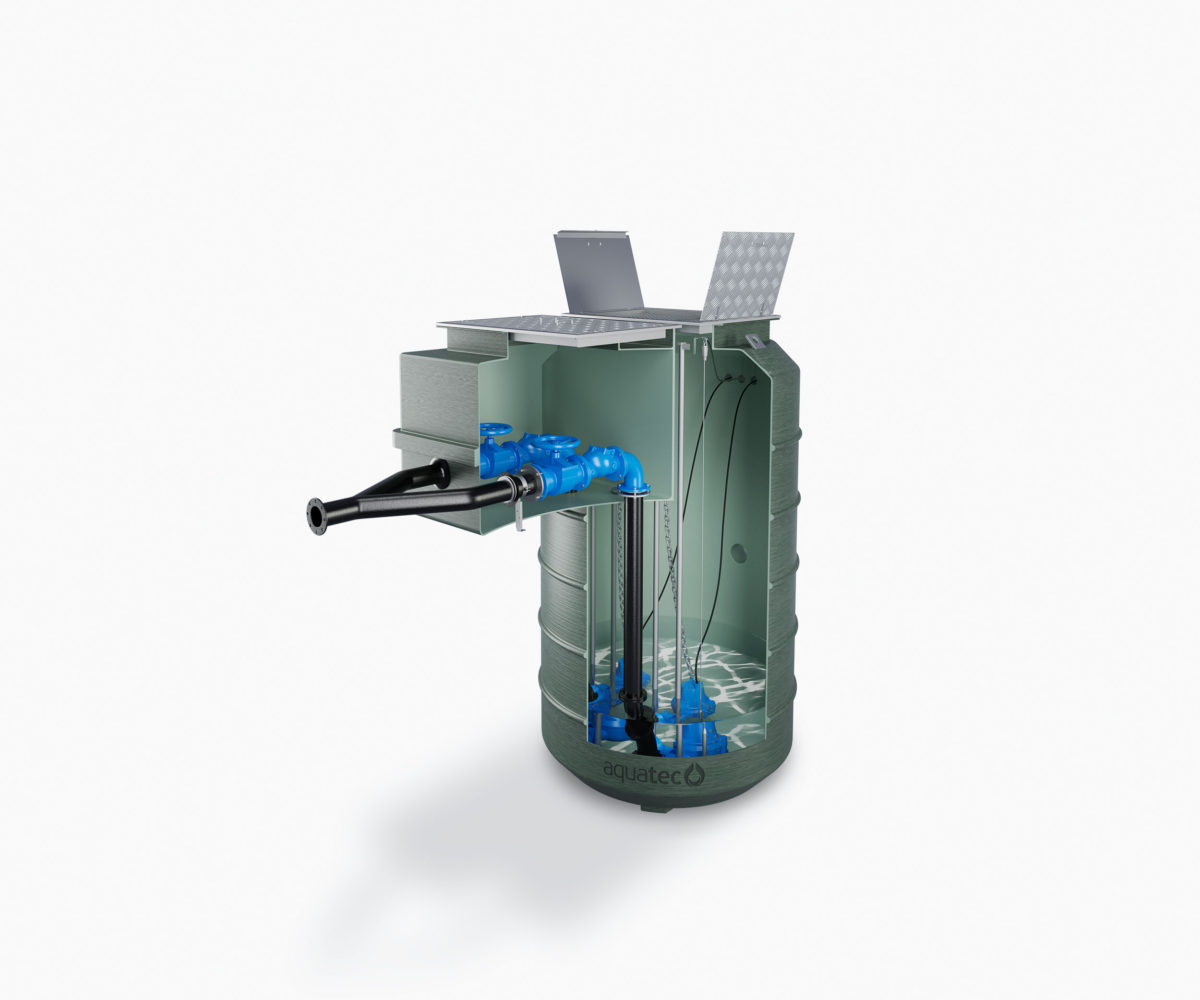 "This was a cost effective solution that realised infrastructure cost savings for the project. It was delivered efficiently and accepted by the local authority without contention."
– Tallis Ashley, Development Manager, Economic Development Queensland
"It has been a pleasure and a seamless experience working with Aquatec on the Village Sewer Pump Station Project. It has allowed us to have one point of contact for the supply and delivery of a pump station solution.Aquatec worked with us from the beginning including detailed design drawings, overseeing the installation, and commissioning. We've found them to be a great partner to work with and wouldn't hesitate on working with them on future projects."
– Jacob Eapen, Chief Estimator, BMD Group