The Waterlea Sewer Pump Station is a key asset that will help to open up future development for the township of Walloon. CCA Winslow were engaged to complete the civil construction works and partnered with Aquatec as a sub-contractor to design the pump station upon recommendation from the client and consultant.
Master-planned community in Ipswich which is expected to house 4,500 people at ultimate capacity
Aquatec completed the design, manufacture, fit-out and commissioning of the Waterlea Sewer Pump Station to full Queensland Urban Utilities (QUU) specifications, including:
• 3.2m diameter x 11m deep precast concrete pump chamber with QUU approved HDPE liner
• Construction of a 7.6m deep concrete grit collector with eduction pipe and screens
• 4 x 103,000-litre QUU approved fibreglass storage vessels, each 3m diameter x 15m long
• Complete electrical fit-out of switchboard, including programming and mains power cabling
• Installation of chemical dosing unit and well washing system to minimise odour levels
• Full commissioning in conjunction with CCA Winslow, QUU and Calibre.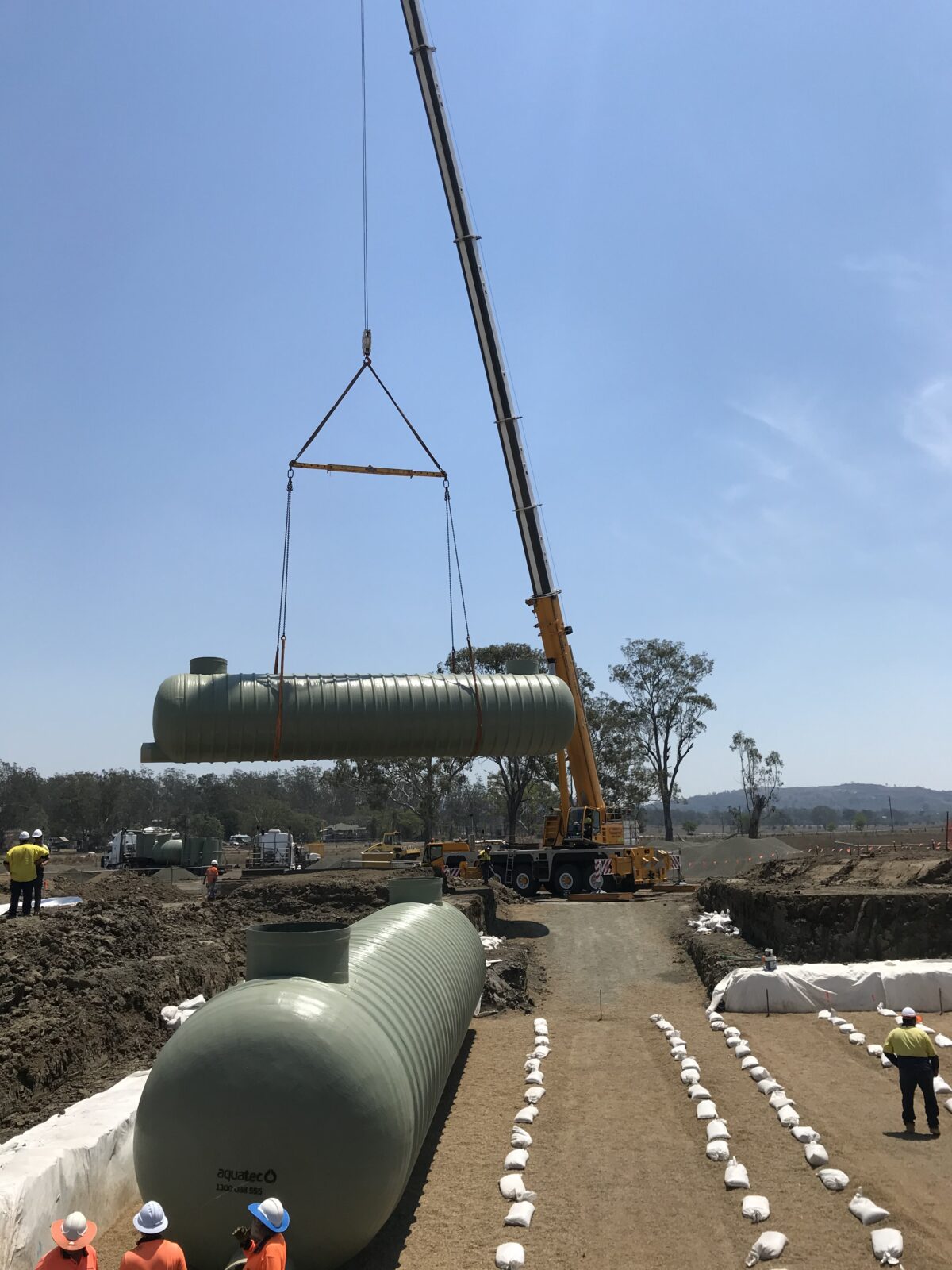 "Aquatec have proven experience in the industry, and after reviewing the Aquatec design drawings we were confident it was going to be a standout product."
— Kieran Hoy, Senior Project Engineer-CCA Winslow
Collaborating with Local Industry to Deliver Critical Infrastructure
• Aquatec have a strong history of delivering large-scale civil construction projects alongside CCA Winslow, and having the in-house expertise to complete the full design of the pump station meant that Aquatec absorbed the risks associated with installation methodology.
• A highlight of this project was the close collaboration between all parties and stakeholders. Aquatec attended multiple design reviews and Safety In Design (SID) meetings in the initial stages of the project, and were on site right through to commissioning.
• The use of Aquatec's fibreglass emergency storage vessels provides over 400KL of sewerage holding capacity on site. This, combined with a project-specific design that allows for the pumps to be upgraded in future to operate at a higher flow rate, ensures that the system will perform to a high standard at both partial and full development build-out.
• Residents of Waterlea can now connect to a fully sealed and environmentally conscious gravity sewer network, which has encouraged the rapid growth of the community.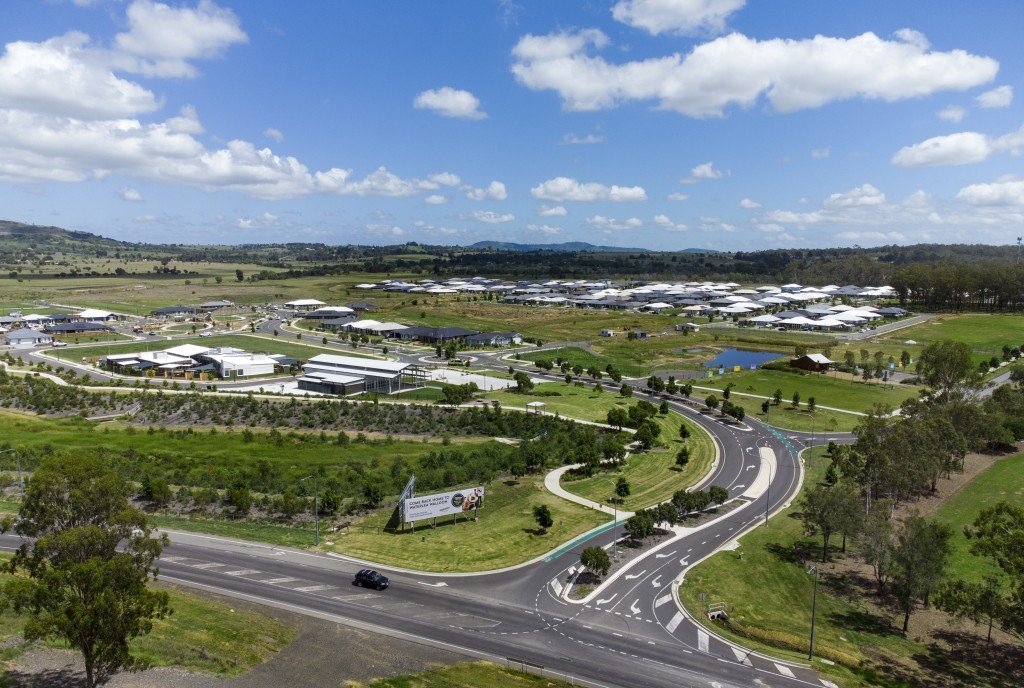 "The start of the project was challenging – we had design issues, groundwater issues and authority delays. Partnering with Aquatec and with the assistance of Calibre we came up with innovative design and construction solutions to overcome these early challenges and setbacks. Aquatec also worked well with the consultant and local authority to ensure that commissioning was as smooth as possible."
— Kieran Hoy, Senior Project Engineer-CCA Winslow