The Port of Melbourne Corporation is currently reinvigorating Webb Dock West, located directly beneath Melbourne's West Gate Bridge.
Innovative design
Webb Dock West will be reinstated as an international port capable of handling at least one million containers per annum.
Partnering with Leighton Contractors, Aquatec was appointed to design and develop a unique pressure sewer solution for Wallenius Wilhelmsen Logistics, a privately-owned international shipping and logistics provider for the automotive industry.
Aquatec was able to deliver the project on time and within budget, providing immediate cost benefits to its partners.
Leighton Contractors approached Aquatec for tender support during the project's design phase. They recognised that the Webb Dock West site presents substantial challenges for gravity-based solutions as it is positioned next to the bay with a high water table and contaminated Coode Island soil.
Following close consultation with the contractor, Aquatec's advanced commercial pressure sewer design set the standard for Leighton's tender specifications.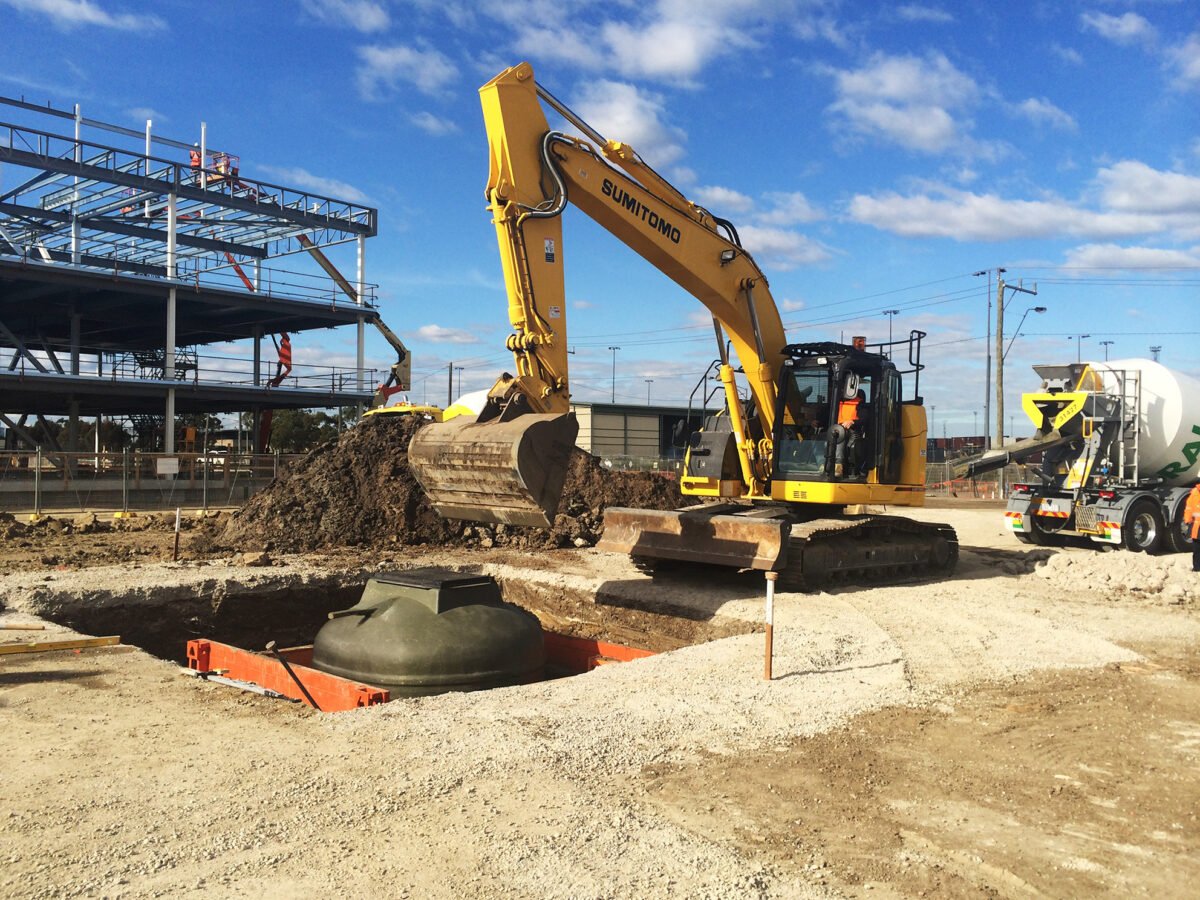 New frontier for pressure sewer technology
The history of pressure sewer technology is associated with the replacement of septic tanks for residential applications. Aquatec's proven twin stage centrifugal OGP technology for heavy-duty commercial applications breaks a new frontier for pressure sewer technology.
Aquatec's solution provides the safest, most cost-effective and environmentally friendly method for sewerage support to Wallenius Wilhelmsen Logistics' workshops, fuelling, and employee amenities.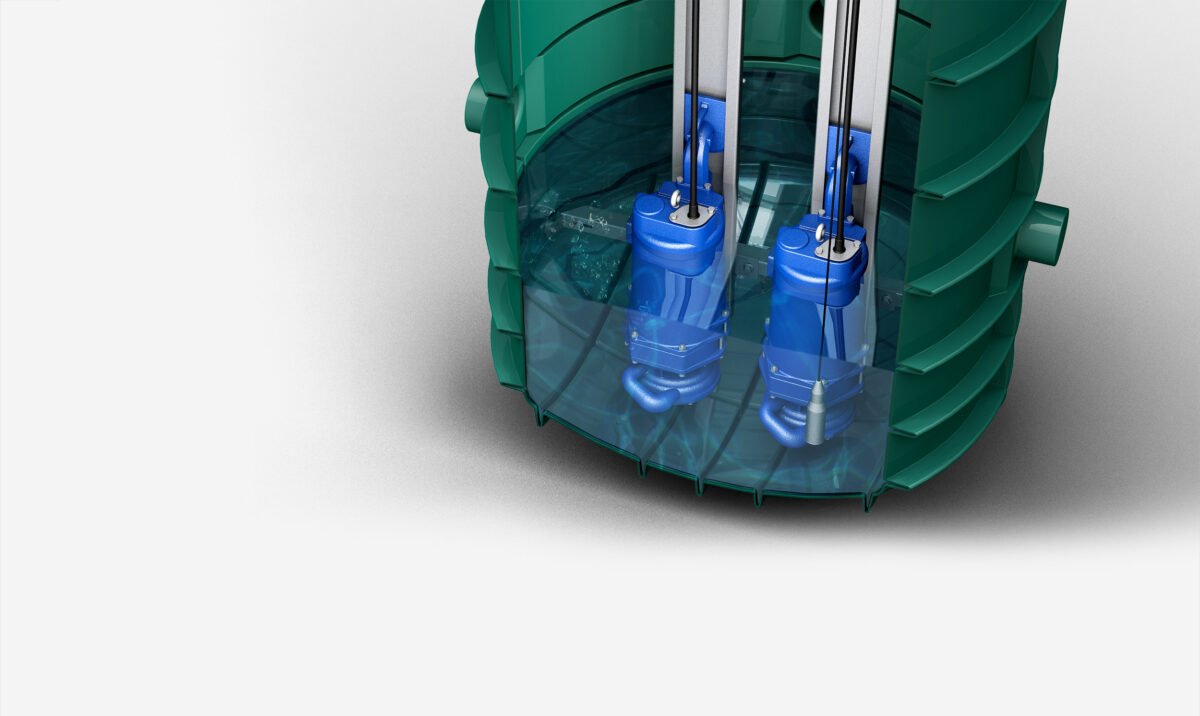 Minimising site excavation

Part of Aquatec's challenge was to identify the most cost-effective solution. A gravity sewer at Webb Dock West would require a heavy cost investment in deep trenching, extensive dewatering and excavation of contaminated Coode Island silt.
Through Aquatec's pressure sewer solution, the pipework is buried 600mm below ground, minimising site excavation costs and environmental impact while improving safety for installation and maintenance staff.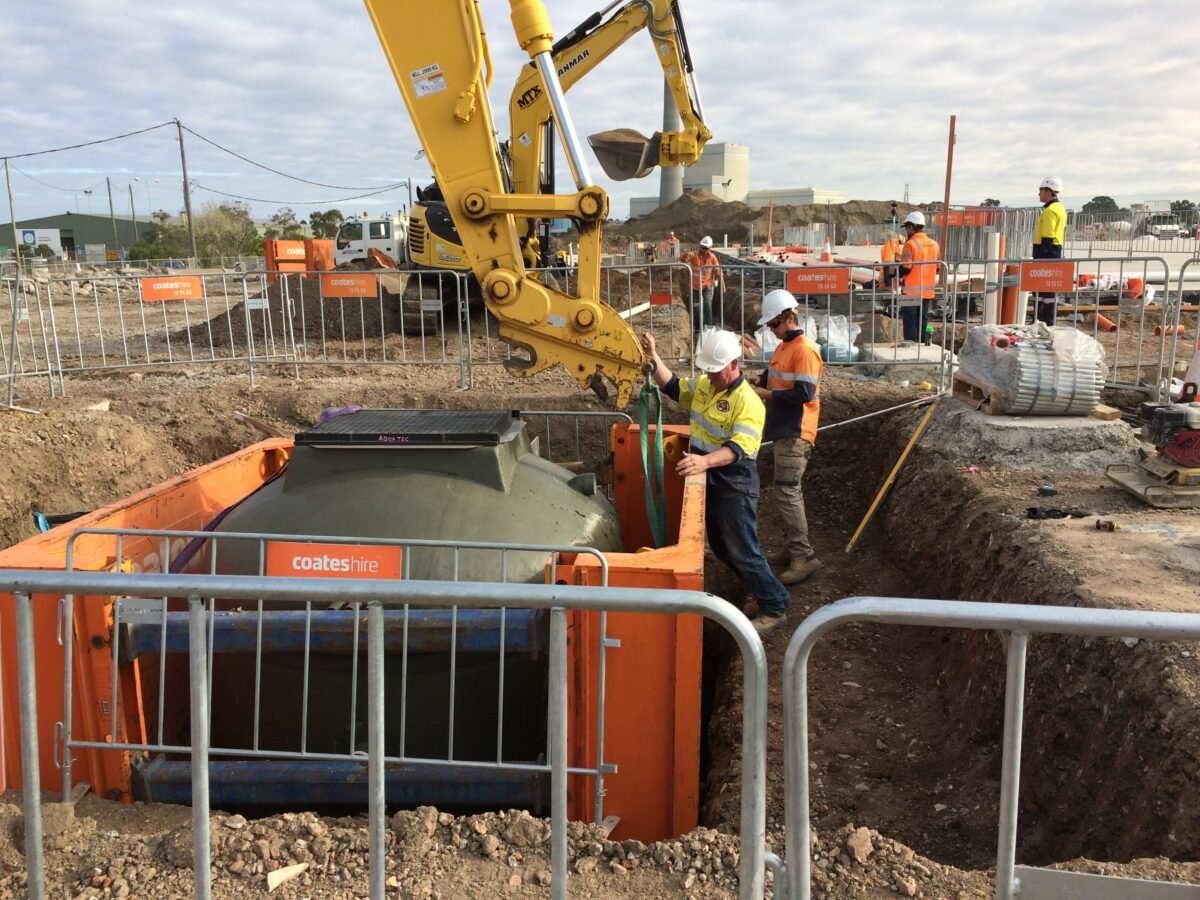 Custom manufacturing
Meeting strict ISO9001 standards, Aquatec custom manufactured several pressure sewer chambers to meet Wallenius Wilhelmsen Logistics' heavy-duty commercial demands.
Two duplex 10,000 litre chambers, two simplex 3,000 litre chambers and two simplex 1,100 litre chambers will support projected commercial flow rates. Aquatec also supplied reticulation items, including boundary connection kits, flushing point kits and isolation valves.
Installation and maintenance support
Aquatec provided on-site training and support manuals to quality control the installation of its commercial pressure sewer system. As with all projects of this type, we also offer ongoing maintenance support with a standard two-year warranty.