Careers at Aquatec


Join our team of industry
leaders and creative
problem solvers.
Introduction
Founded in 1993 in a small shed in Shepparton, Aquatec has grown off the back of our commitment to service, tailored solutions, excellence in delivery and staying true to our values. Our culture and team live and breathe our personality traits of professionalism, creativity, and intelligence.
With our foundations built on solid relationships, and with substantial and continued investment in our people and our business, we will continue to grow through collaboration, innovation and excellence.
Everything we do is of a high standard with expectations exceeded every time.
We work and think creatively with a focus on continuous improvement.
As a team we act consciously in everything we do.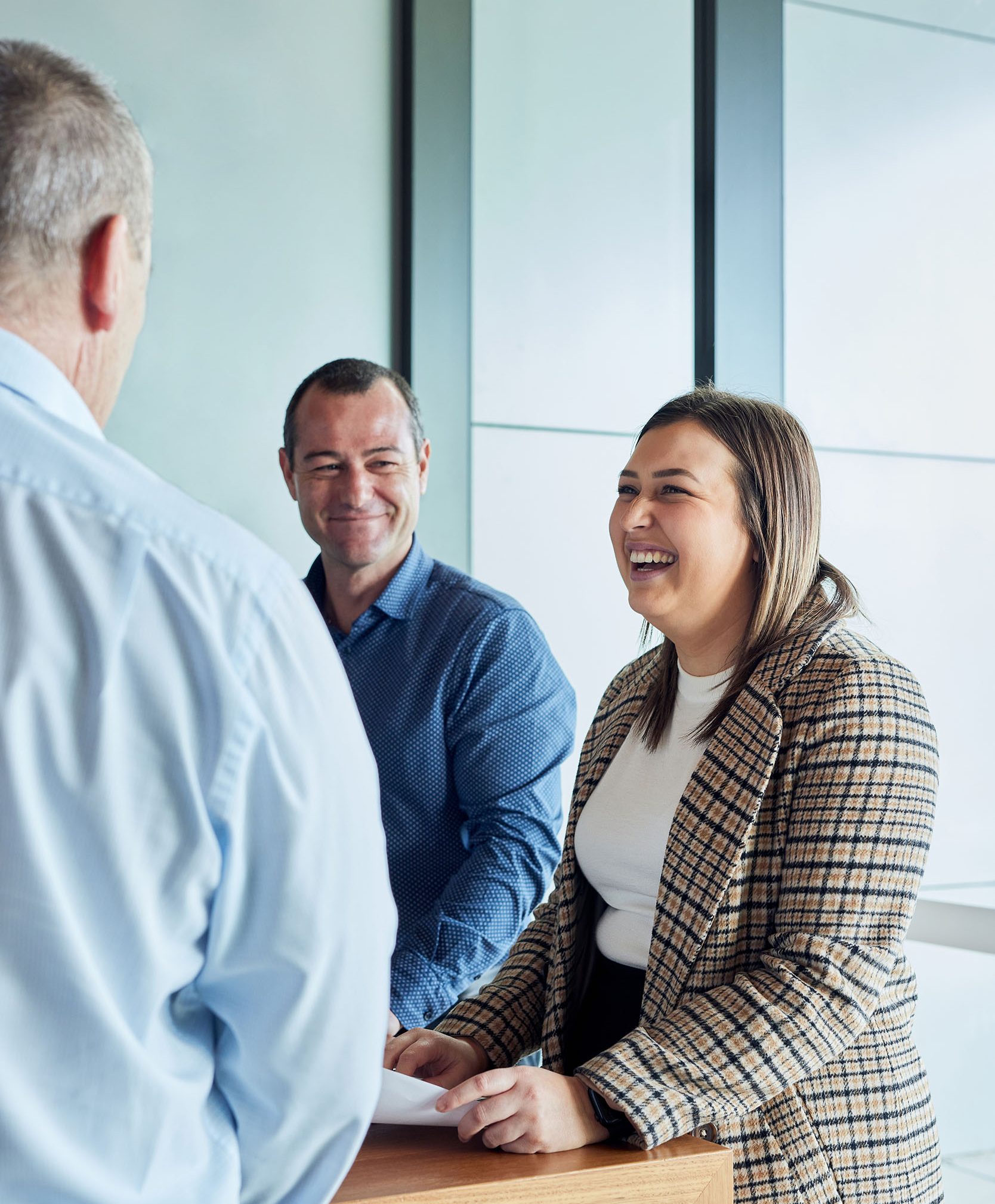 'For over 30 years we have built a successful organisation by investing in our teams across Australia and New Zealand. We understand the importance of ensuring that our staff work in a safe and productive environment, where they feel supported and can thrive. Rewarding and recognising our team's achievements and loyalty is hugely important to us, we are so grateful for the work that goes into driving success across the Aquatec business. Every day in everything we do we aim to build collaborative teams and be the leading innovators to deliver excellence to our clients.'
— Harvey Seeley, CEO
Our Culture
At Aquatec, Care underpins every decision and action that we make as a whole and as individuals. Collaboration, Innovation and Excellence are at the centre of what we do, and although our team is spread across multiple locations, we make it a priority to connect virtually or face to face as often as we can and support each other.
At Aquatec, we are:
— Innovative
— Professional
— Creative
— Intelligent
— Accurate
— Approachable
— Curious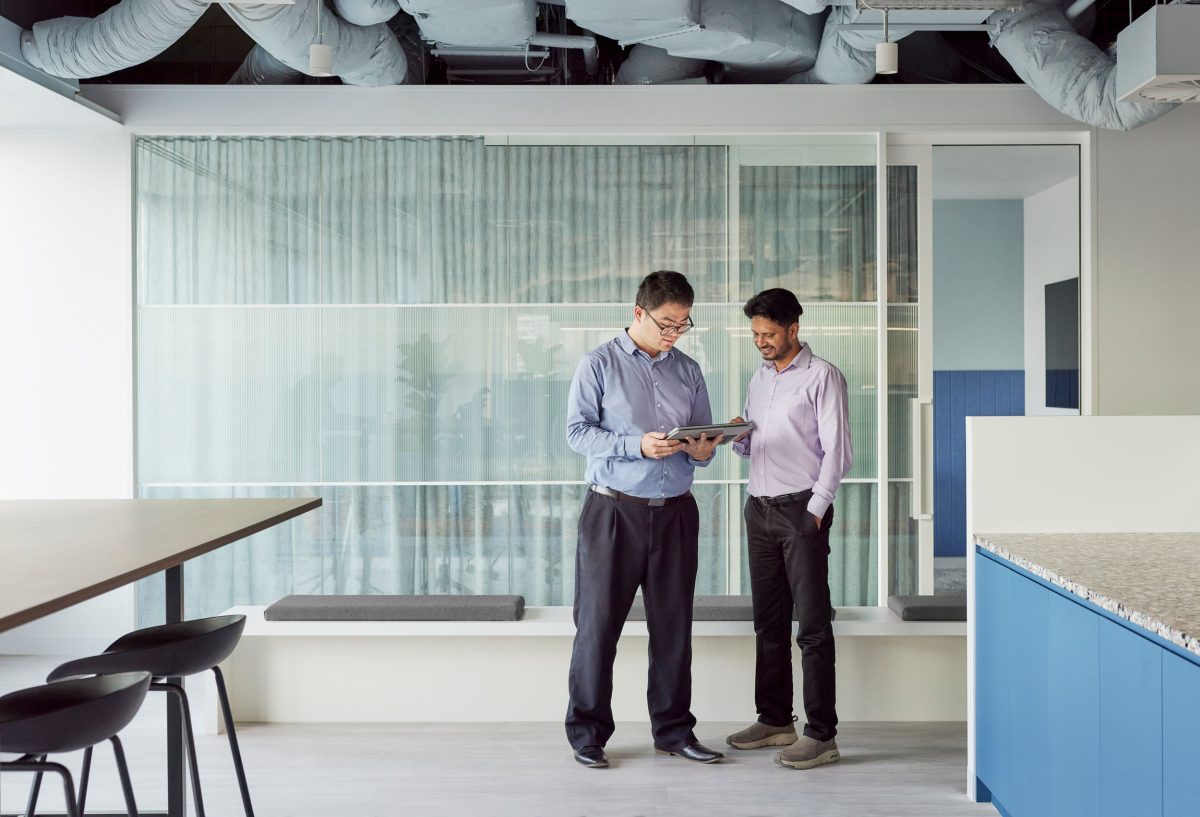 Staff benefits
Employee Assistance Program (EAP)
Aquatec offers all employees access to an Employee Assistance Program (EAP), which allows staff access to confidential phone counselling and digital support to our teams throughout Australia and New Zealand. We recognise the importance of mental health at home and in the workplace, so the aim of this counselling service is to resolve both work and personal problems before they impact adversely on work performance and our employee's overall well-being.
Buddy program
As part of our onboarding program, every new staff member is assigned an Aquatec buddy. A buddy helps the new staff member navigate and orient themselves to the organisation. The buddy provides support, shares knowledge, or answers any questions the inductee might have about the organisation during the onboarding process. Buddies and new employees are encouraged to meet at agreed times throughout the induction, as well as continue the relationship beyond the induction period if needed.
Recognition program
Our recognition program, 'What we live' is a peer nominated program open to all staff. We encourage all staff to nominate their peers in recognition of their collaboration, innovation, or excellence they have shown when performing their role.
Training
We know it's important to invest in our team, so we have an education assistance outlined in the Employee Handbook. Aquatec supports continuing education and training for personal development and may financially assist employees to study where the course is deemed relevant to their current role or future positions within the organisation. Aquatec has recently started an apprenticeship program to introduce a new career pathway to become part of the team.
Current Positions
Please apply through the links or email direct to hr@aquatecenviro.com.au
Principal Electrical Design Engineer | VIC | Apply Here
Electrical Design Engineer | VIC | Apply Here
Mechanical Field Technician | NSW
Electrical Field Technician | NSW
Electrical Project Manager | NSW
Electrical Site Supervisor | NSW
Site Supervisor | NSW
Mechanical Design Engineer | VIC
Civil / Mechanical Drafter |VIC
Electrical Field Technician | VIC
Admin Assistant and Reception | Shepparton
Sales & Logistics Support | Auckland
Headquarters
2 Provincial Crescent,
Shepparton, VIC 3630
Production Facility
56-60 Florence Street,
Shepparton, VIC 3630
Level 28, 2 Southbank Boulevard
Southbank, VIC 3006
Level 12, 50 Berry St
North Sydney, NSW 2060
Unit 5, 31 Yilen Close,
Beresfield, NSW 2322
34 Kurzok Pl,
Richlands, QLD 4077

37-43 Brodie Road,
Lonsdale, SA 5160
Perth
Canning Vale, WA 6155
52 Orbell Street, Sydenham,
Christchurch 8023, New Zealand
Auckland
Tenancy 5, 76 Porana Road,
Hillcrest, Auckland 0627, New Zealand