The Victorian Government's upgrades to the water
supply and wastewater systems at the famous Twelve
Apostles site featured a range of Aquatec's infrastructure
solutions, including two 25 metre FRP storage vessels.
High-profile site requiring a sustainable, long-term water solution
With over 1 million visitors each year, the Twelve Apostles on Victoria's famous Great Ocean Road is one of Australia's most iconic natural landmarks. However, for a number of years, growing tourist demand had been placing pressure on the site's limited number of public toilets along the route.
The inadequate facilities were negatively affecting the visitor experience, and posed the threat of a sewerage leak damaging the fragile native environment. To resolve these issues and encourage continued tourism growth, the Victorian Government committed to a wastewater upgrade project worth over $8 million delivered in conjunction with the region's water authority, Wannon Water.
A long term client of Aquatec, Fulton Hogan Utilities were contracted to Parks Victoria to construct an 11-kilometre dual pipeline, installed using directional boring alongside the Great Ocean Road, to minimise impacts on local vegetation and provide a long-term, environmentally sustainable solution.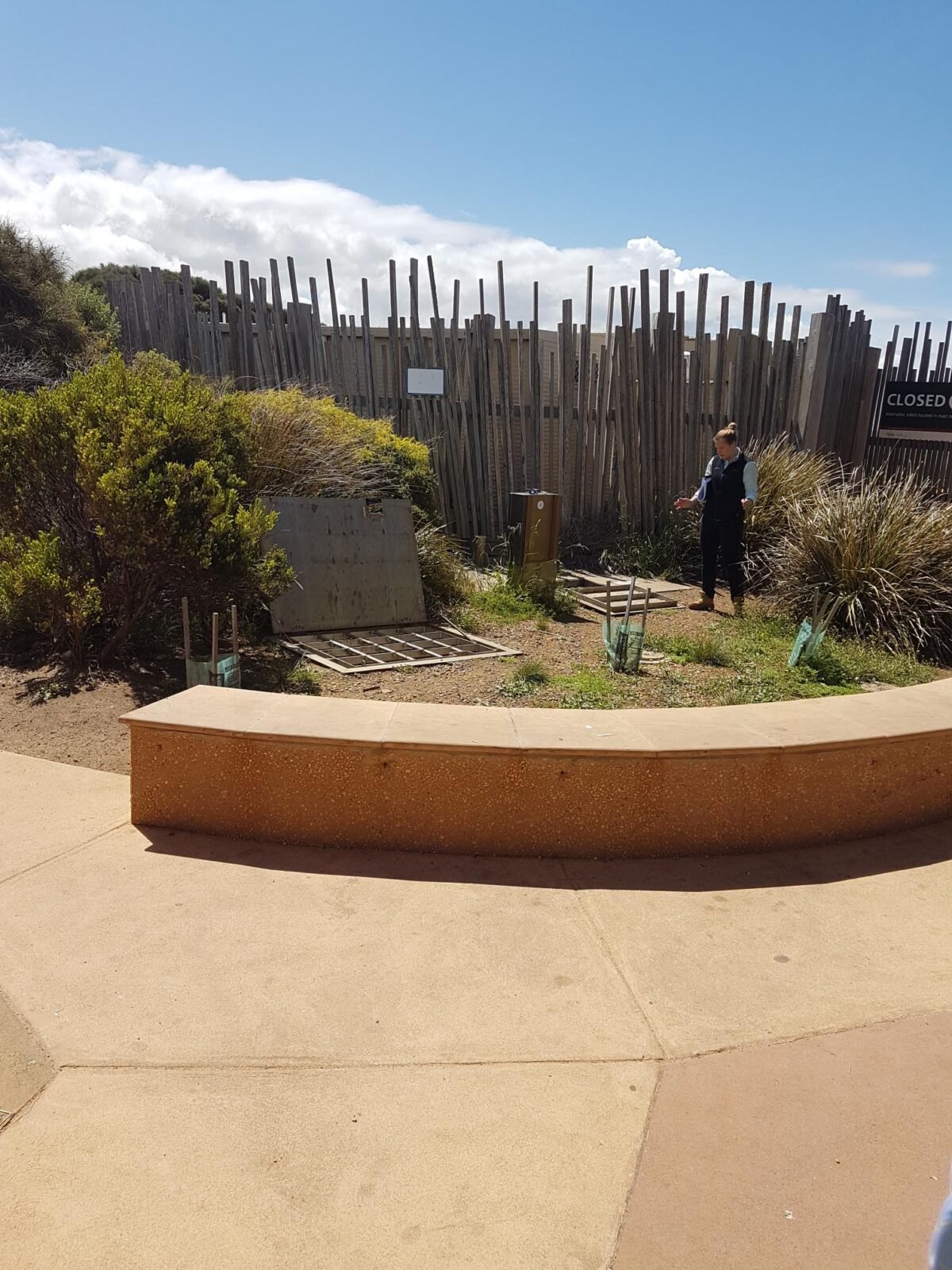 "When considering options for this project, the critical factors were value for money and ensuring the solution provided the ability to handle the varying volumes and conditions, based on tourism demands and length of pumping requirements."
— Frits de Vries, Operations Manager – Utilities VIC / TAS – Fulton Hogan
End-to-end service model to ensure smooth delivery of a multi-faceted project
The intended outcomes for the visitor centre were two-fold; to achieve reliable transfer of sewerage away from the site, as well as the consistent supply of drinking water to replace the existing tanker transport arrangement. The design by Parks Victoria specified a new water pipeline, running alongside a pumped sewerage line connecting the toilets to the Port Campbell Sewage Treatment Plant.
Aquatec were engaged by Fulton Hogan to undertake: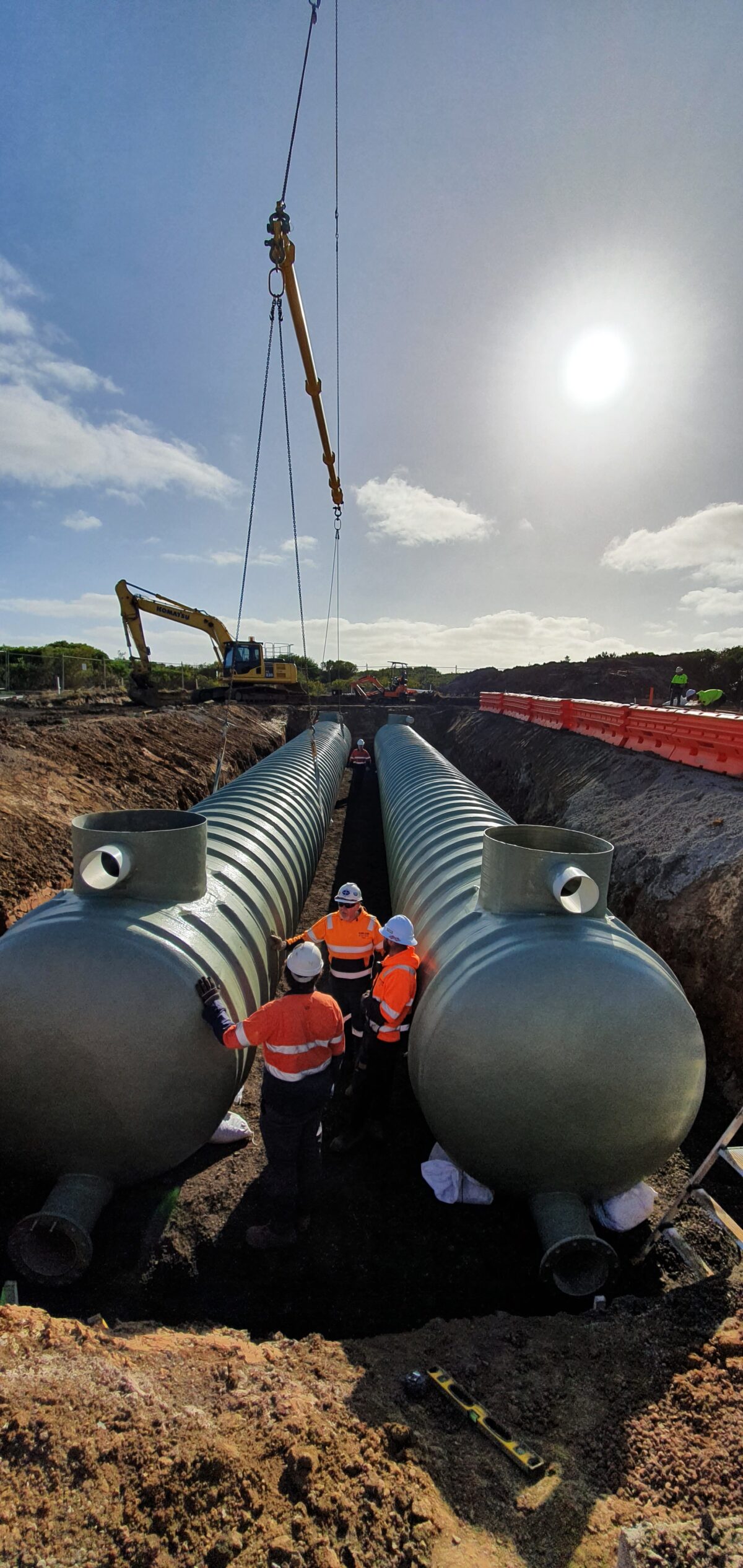 Multi-disciplinary teams working together to deliver unique, complex assets
The scope of the 12 Apostles upgrade project required a cross-section of Aquatec's wide range of water and wastewater solutions. With varying levels of design input and on-site involvement across different work packages, our project management division brought together different teams as and when required to maintain efficient communication and smooth delivery.
Fulton Hogan chose to partner with Aquatec due to our ability to provide a "one-stop shop", with the capability to combine each of the individual components including water supply, wastewater storage/transfer, asset rehabilitation and mechanical/electrical installation.
Past experience with similar contracts, and a track record of successfully delivered projects with Aquatec throughout Australasia, were also considered in Fulton Hogan's selection process.
Aquatec were able to work collaboratively with Fulton Hogan on construction timelines and coordinated multiple site visits to train Wannon Water staff on the operation of the infrastructure, providing an end-to-end service to ensure all aspects were completed to a high standard.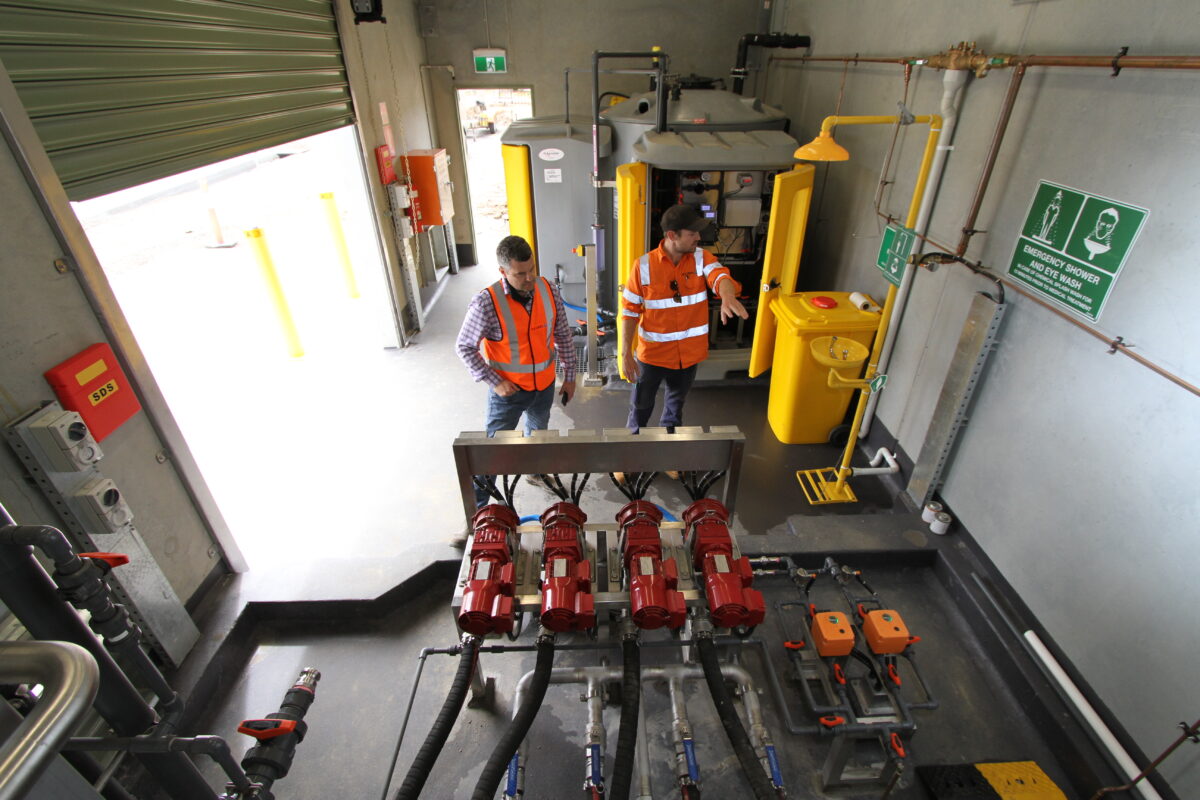 "Aquatec provided a full solution and worked well with Fulton Hogan to deliver the project outcomes in a challenging location, environment and COVID-19 disruptions."
— Frits de Vries, Operations Manager – Utilities VIC / TAS – Fulton Hogan