The Barwon Prison and Marngoneet Correctional Centre located in Lara, Victoria, holds around 1,000 prisoners.
A comprehensive solution
Due to increasing demand, Barwon Water required a sewer system upgrade to its specifications.
Aquatec completed full detailed design for CMP Consulting, and Jaydo engaged Aquatec from a tender process.
Our work on this project included the design, supply, fitout and commissioning of a 3.2m diameter x 6.99m-deep concrete pump station, a 4m x 3.5m diameter x 25m-long storage vessels, a magnesium hydroxide dosing system, and a ferris chloride dosing system.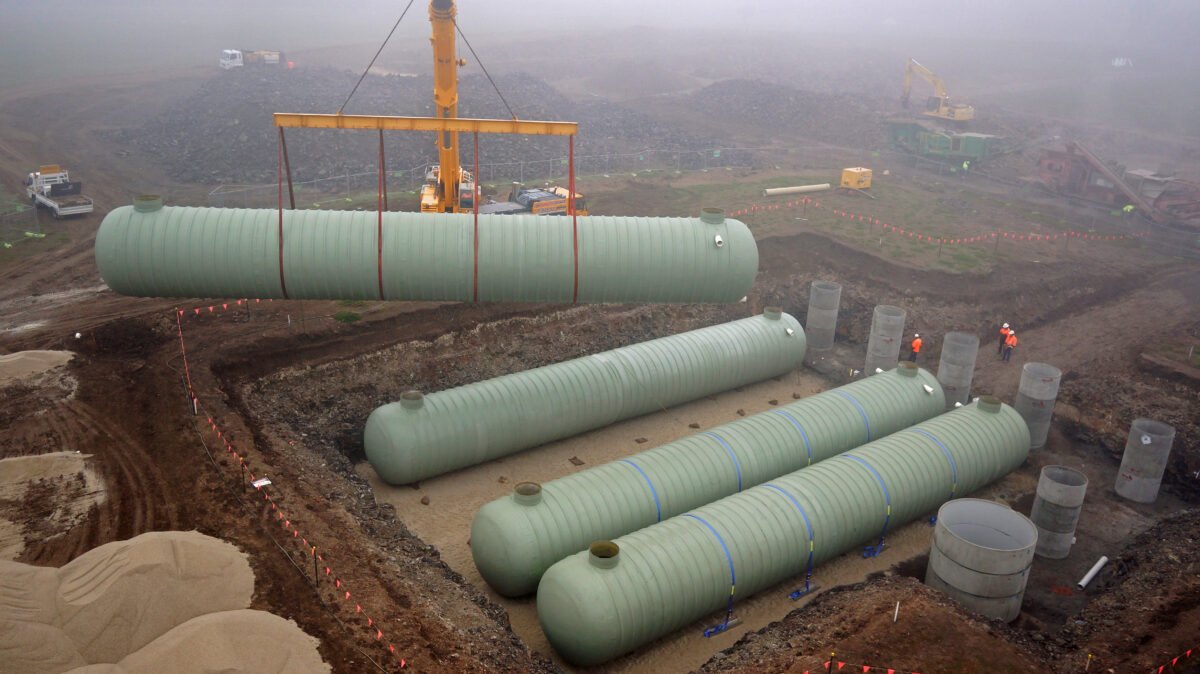 "Jaydo had a very good experience working with Aquatec on this project. Aquatec were professional, provided prompt service and were happy to provide alternative design solutions.The team members we worked with were very open and easy to communicate with. We have since gone on to work with Aquatec on a number of other projects."
— Paul Borin, Manager – Projects, Jaydo Constructions