Max Bright & Sons engaged Aquatec to install a
new water pumping station which is now reducing
public and private water losses by more than
1000 megalitres a year.

Improved water quality and supply with the $29 million Mitiamo Pipeline Project.
Historically, over 80 per cent of water supplied via the channels in the Mitiamo region was lost before use and farmers had been incurring high water cartage costs.
The recently completed Mitiamo Pipeline Project now supplies 58,000 hectares north of Bendigo and southwest of Echuca through over 300km of new pipeline. This means year-round service to around 150 farming entities and almost 90 rural houses. Lilydale-based civil construction company Max Bright & Sons were awarded the contract for the construction of the 85 ML storage lagoon and partnered with Aquatec to install a new water pumping station.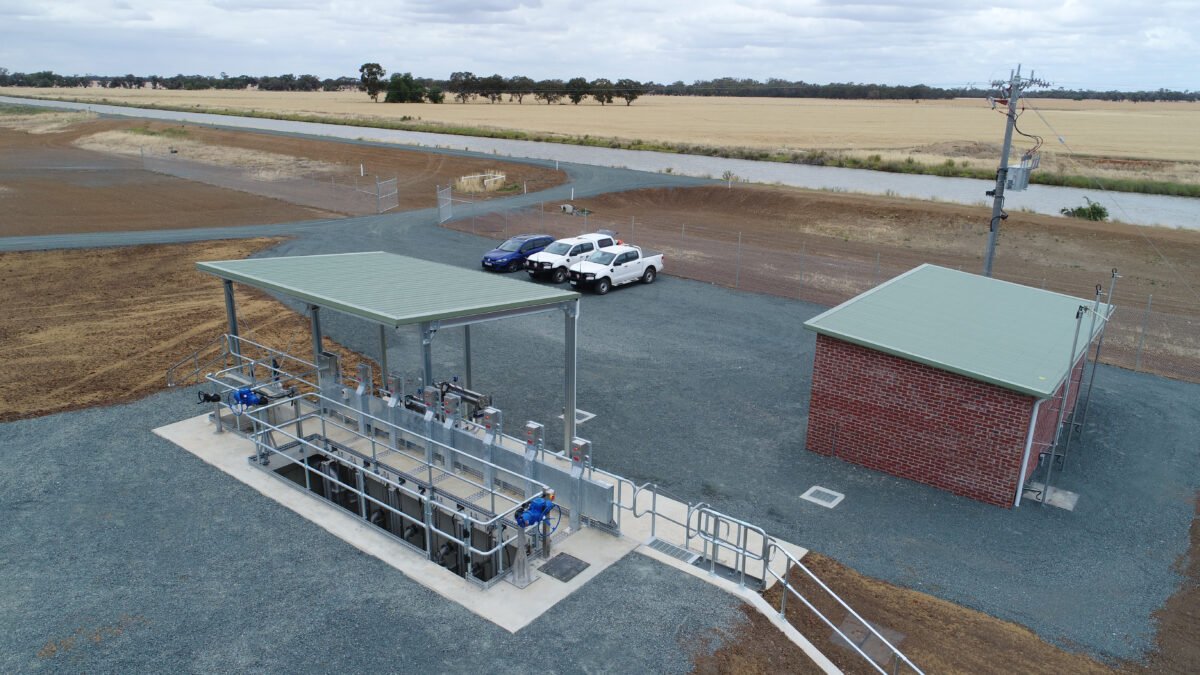 "The Aquatec team have been very good to deal with across all levels – commercial, delivery, operations and follow-up."
— Phil Ramsden, Business Manager-Max Bright & Sons
Water and Wastewater system design specialists
Aquatec took on the design and construction of the complete mechanical, electrical and automation scope for this project, in order to minimise risk for the contractor.
This included:
Installation of seven submersible pumps, pipework, valves, filtration unit and a discharge line
Construction of an overhead shelter, support frames, guide rails, handrails and stairway
Construction of a new brick switchboard building
Design, supply and installation of a new switchboard and automation software
Full commissioning in conjunction with Max Bright & Sons and Goulburn-Murray Water.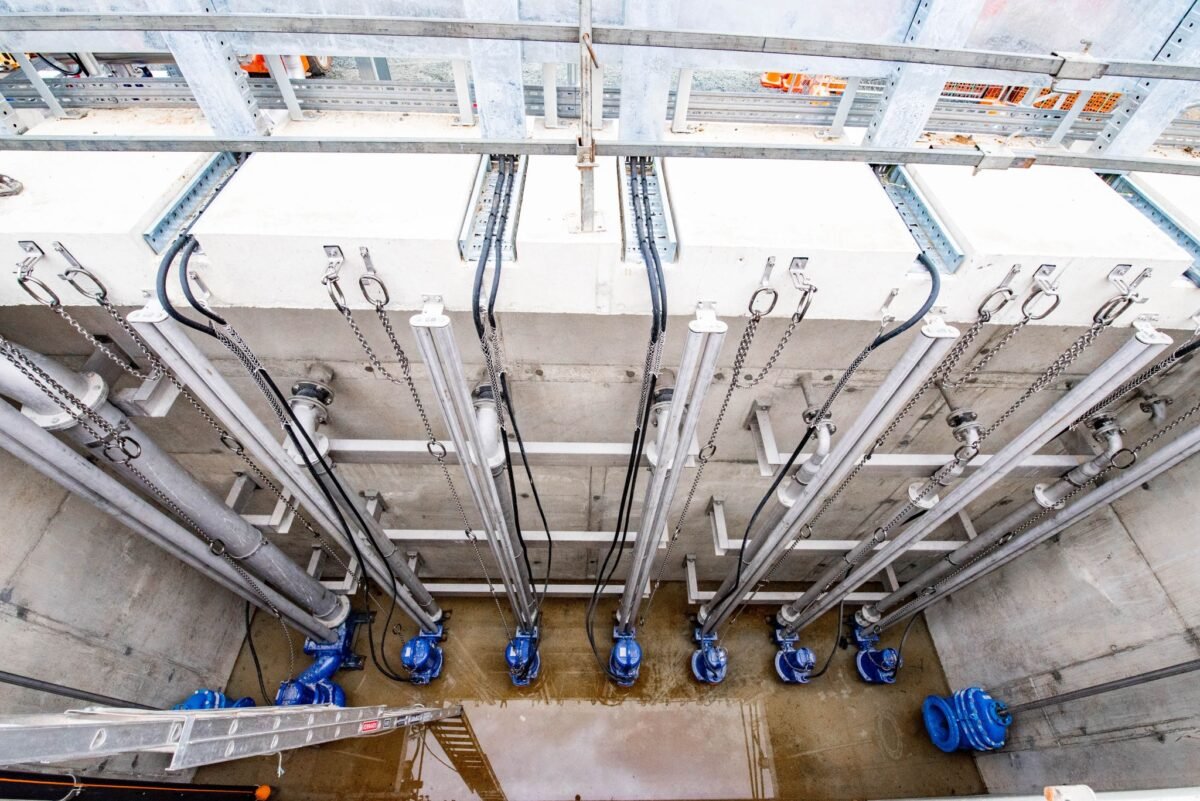 "Aquatec's range and depth of experience across all elements of the project, and our past experience working with them, gave us confidence in their solution."
— Phil Ramsden, Business Manager-Max Bright & Sons
Environmentally Friendly, Economically Efficient and Beneficial for the Community
During construction, Aquatec worked closely with Max Bright & Sons every step of the way to ensure that the system was built to a high standard and performed to Goulburn-Murray Water's requirements.
This included managing the integration of the pump station switchboard into Goulburn-Murray Water's telemetry system and organising mains power supply cabling, eliminating the need to engage a separate electrical sub-contractor.
The local community have seen significant benefits from the completion of this project, with a more reliable and cleaner water supply increasing usability of farmland and supporting biodiversity. Additionally, by replacing leaking channels with a new pipeline, over 1000 megalitres of water per year are saved and made available for environmental purposes.