Overcoming the unique challenges associated with working in a sensitive wetland environment, Aquatec designed and constructed a concrete pump station with adjoining storage vessels to service the spectacular Aureus Estate development.
Minimising environmental impact in a stunning coastal location
In 2018, Aquatec were approached by Planit Engineering to provide design advice for a new 500 lot development in Skennars Head, New South Wales. Originally the concept of a pressure sewer scheme was considered, but the final design incorporated a gravity sewerage network with the entire development draining to a single sewer pump station.
The developer Intrapac then partnered with civil contractors CCA Winslow to deliver the project. The construction of a deep pump station was immediately identified as a key challenge, with the site located adjacent to a sensitive wetland ecosystem and restricted by strict environmental constraints with sub-terranean water flows.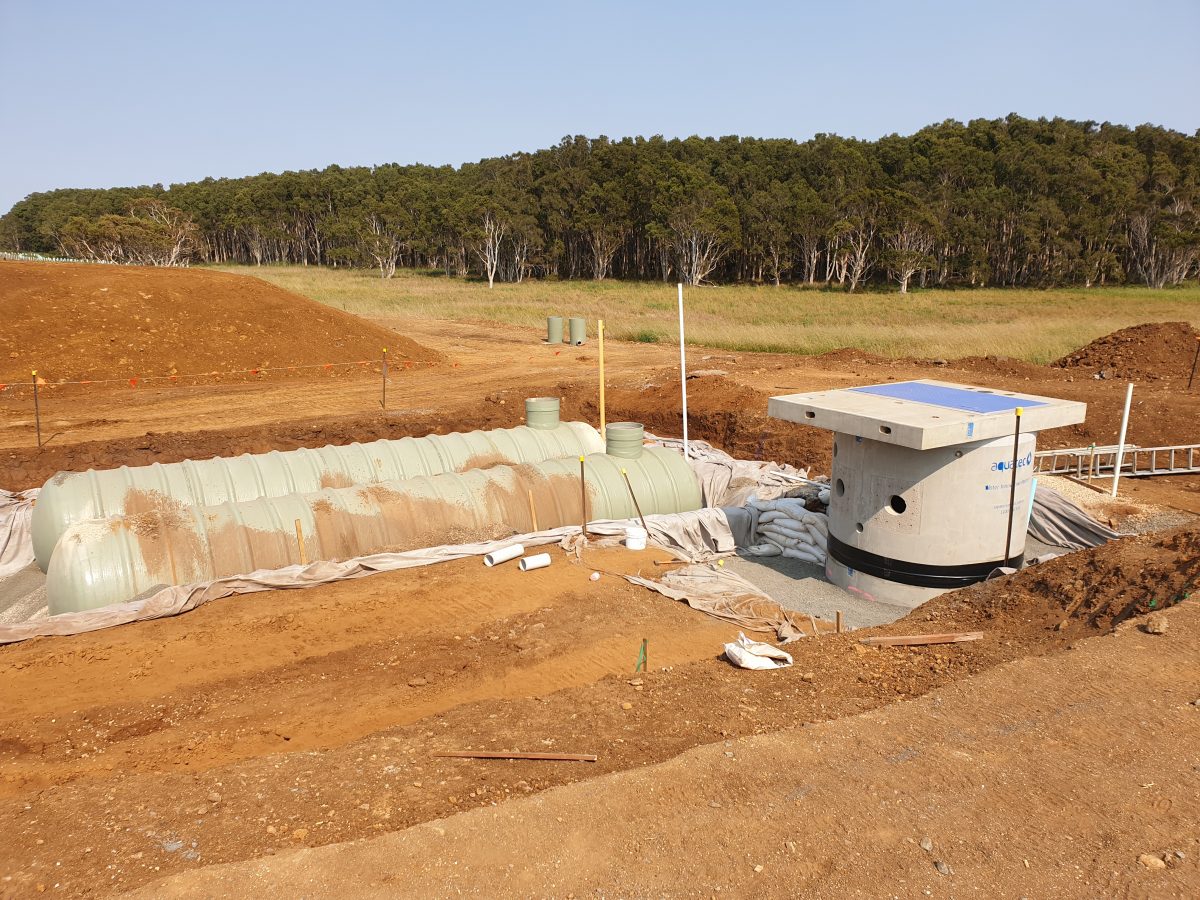 Comprehensive, end-to-end project delivery model
CCA Winslow engaged Aquatec to provide the design, construction, civil installation and commissioning of the 2.25m diameter x 8.22m deep precast heavy duty concrete pumping station to Ballina Shire Council specifications. As part of the solution, Aquatec also delivered:
Two 25,000 litre horizontal FRP storage vessels, 1.85m diameter x 9.8m long with risers
Separate concrete chambers containing valves and magnetic flow meter
Supply and install of a 6m galvanised light pole and ground mounted odour filter
Detailed design submission and drafting for the pump station and backfill drawings
Switchboard with back-up generator connection point and mains power metering
Full civil installation including site establishment, excavation, backfill and pipework
Geotechnical certification and complete onsite commissioning to enable final sign-off.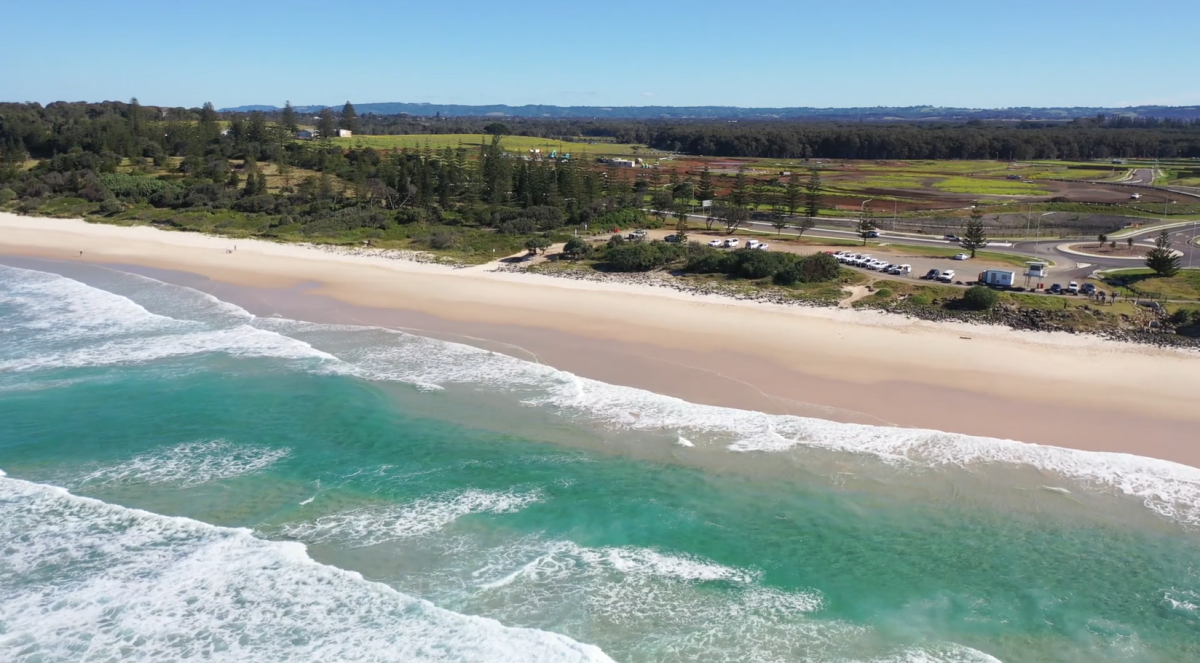 "Working with Aquatec was a highly co-operative experience with mutual commitment to achieving desired outcome and establishing good relations and reputation with local council, consultants and client."
— Adon Dinsmore, Senior Project Manager, CCA Winslow
Peace of mind for contractor and client
Value for money was a key factor for CCA Winslow when evaluating options for the construction of this crucial wastewater asset, but of equal importance was mitigation of the environmental risk associated with excavating near a wetland with rock and groundwater present. Aquatec's project team absorbed this risk by taking responsibility for the complete installation as part of our end-to-end service model.
A caisson 'in-situ' construction alternative was explored, but was cost-prohibitive when compared to a precast solution.
The use of Aquatec's customised fibreglass horizontal storage vessels allowed additional emergency holding capacity while minimising total depth of excavation in challenging conditions.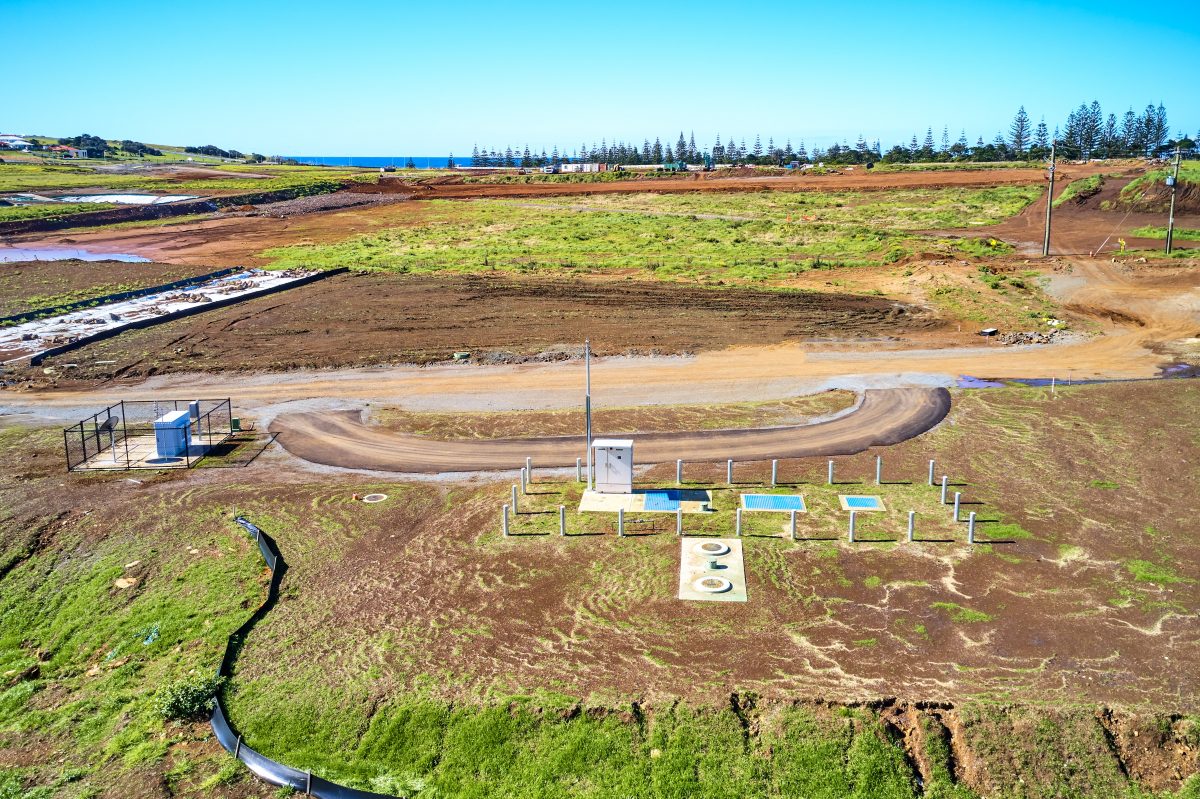 "The ease of construction, attractive delivery timeframe and competitive price made the Aquatec product stand out, and prior experience with the Aquatec team meant we were confident their solution was a good fit for this unique project."
— Adon Dinsmore, Senior Project Manager, CCA Winslow