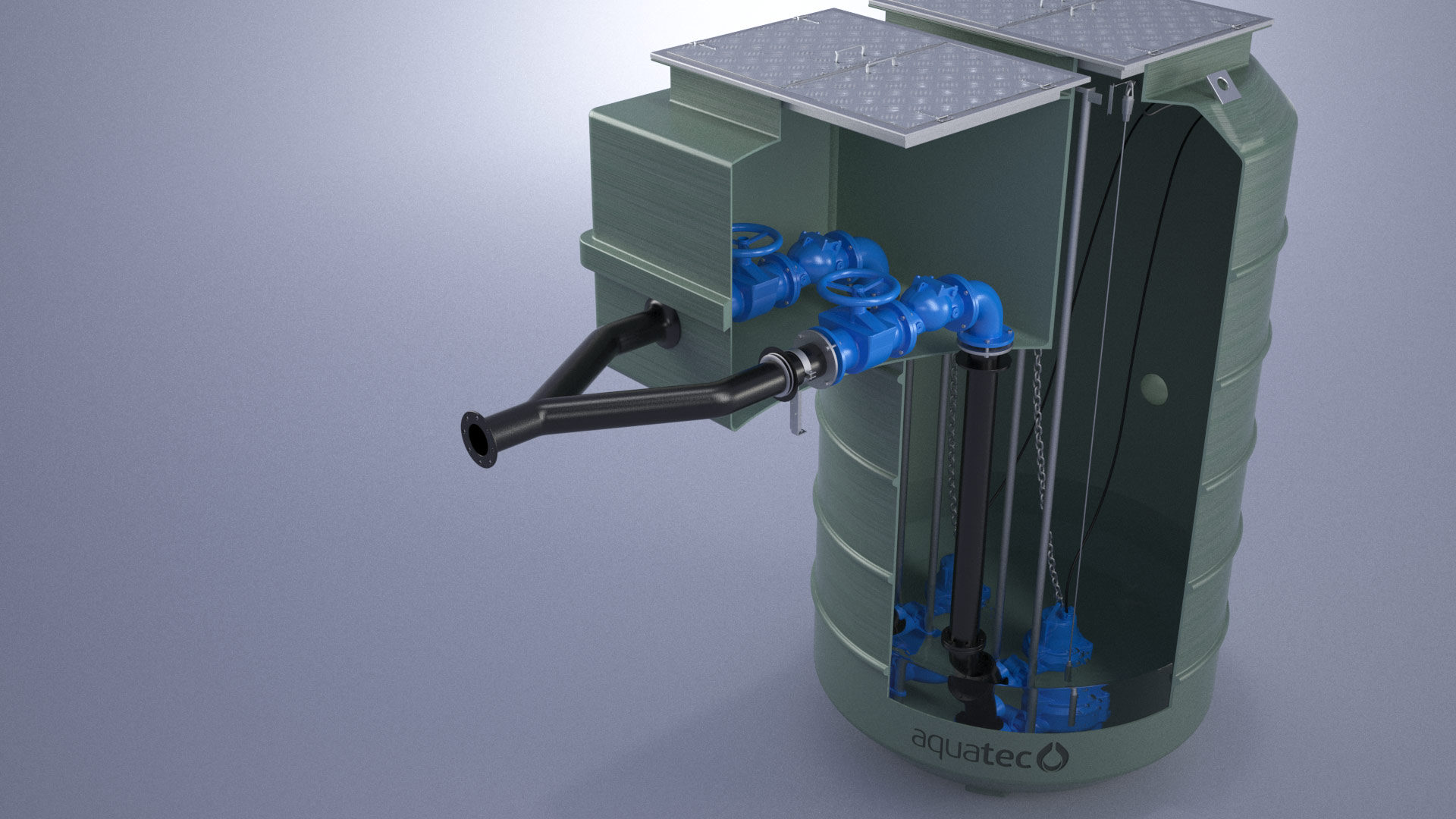 Fibreglass Pump Stations
Aquatec's fibreglass pump stations are manufactured as a one-piece vessel to exact project specifications, allowing for a seamless installation process.
Download our PDF and CAD drawings to learn more.
Download File
Brochure Pressure Sewer
Please register to gain access to download files.

Thank you for registering.
Your file will automatically download.